RMN is Reader Supported

Our Goal for
SEP 6 - OCT 5:
$1500


Click Widget
or Click Here to contribute.
---
---
Checks & Money Orders:
Raye Allan Smith
P.O. Box 95
Ashtabula, OH 44005
---
Users Online:
124
---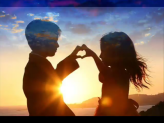 Dewitt Jones' Video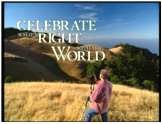 "Celebrate What's Right
With The World"
---
"When the
Starships Fly!"
---
The Theme for The Obergon Chronicles
---
The Obergon Chronicles ebook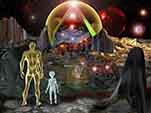 ---
RUMOR MILL
NEWS RADIO
---
CGI ROOM
Common Ground
Independent Media
---
WHAT ARE
THE FACTIONS?
---
THE AMAZING
RAYELAN ALLAN
---
BIORHYTHMS
---
LOTTO PICKS
---
OTHER WAYS TO DONATE
---
---
---


RUMOR MILL NEWS AGENTS WHO'VE BEEN INTERVIEWED ON RUMOR MILL NEWS RADIO
______________

NOVEMBER 2008



Kevin Courtois - Kcbjedi

______________



Dr Robin Falkov


______________



Melinda Pillsbury Hr1




Melinda Pillsbury Hr2


______________



Daneen Peterson


______________



Daneen Peterson


______________

Disclosure Hr1


Disclosure Hr2
______________

Scribe
______________

in_PHI_nitti
______________

Jasmine Hr1
Jasmine Hr2
______________

Tom Chittum Hr1
Tom Chittum Hr2
______________

Kevin Courtois
______________

Dr Syberlux
______________

Gary Larrabee Hr1
Gary Larrabee Hr2
______________

Kevin Courtois
______________

Pravdaseeker Hr1
Pravdaseeker Hr2
______________

DECEMBER 2008

Tom Chittum
______________

Crystal River
______________

Stewart Swerdlow Hr1
Stewart Swerdlow Hr2
______________

Janet Swerdlow Hr1
Janet Swerdlow Hr2
______________

Dr. Robin Falkov Hr1
Dr. Robin Falkov Hr2
Dr. Robin Falkov Hr3

JANUARY 2009 ______________

Patriotlad
______________

Patriotlad
______________

Crystal River
______________

Patriotlad
______________

Dr. Robin Falcov
______________

Patriotlad

FEBRUARY 2009



Find UFOs, The Apocalypse, New World Order, Political Analysis,
Alternative Health, Armageddon, Conspiracies, Prophecies, Spirituality,
Home Schooling, Home Mortgages and more, in:
Rumor Mill News Reading Room, Current Archive


EPSTEIN'S REVENGE AGAINST NEW YORK CITY, TRUMP AND THE WORLD
Posted By: GeorgeEaton
Date: Sunday, 5-Apr-2020 02:51:02
www.rumormill.news/143776
EPSTEIN'S REVENGE AGAINST NEW YORK CITY, TRUMP AND THE WORLD

What we are witnessing is massive plague hitting New York City - the very place Jeffery Epstein was held in jail and was killed. A few short months later that city has been shut down and is being ravaged by the largest pandemic in over a century. This deadly virus was created in a lab that is nothing short of a bio-weapon that could be released anywhere, at any time and spread like wildfire – from the very labs Bill Gates financed, who just happened to be a close friend of Epstein.
Considering the fact Epstein was known as a billionaire playboy that spent money on University labs, it is not a stretch to consider his interest in genetics, eugenics and micro biological research. Also consider the fact that Bill Gates was actively spending $ millions on high tech bio labs around the world for the express purpose of creating viruses, and you have a viable connection between Epstein and this new virus.
A man of his stature, used to living a billionaire's life, may have considered himself untouchable to arrest and imprisonment. And, a person that was used to an entitled, hedonistic lifestyle would also be capable of threatening others to make sure he was never arrested for alleged crimes. He may have even mentioned to the powers that be that if he was indicted for his activities, he would unleash unspeakable revenge against them.
Consider the fact that it was during Trump's presidency that Epstein was arrested and charged. You can imagine the indignity of being imprisoned in jail a few blocks away from the mansion he owned, and where he spent years enjoying a sexually free lifestyle with a steady stream of girls that were provided for him. In addition to that, it was the very place he had parties with Trump, high society and the Prince of England. You can imagine the indignity of his situation as he sat in a prison cell – and his feeling of rage and revenge.
Epstein was known for having a very high IQ. He was a hedge fund manager and helped billionaires invest their money. He had all the time in the world to consider any possibility that could happen in his life and have a contingency plan for any event. He was charged with sex with an underage girl once before and got off with a slap on the wrist. But since then, he no doubt made more in-depth plans in case he was suddenly taken down for his alleged crimes.
It was revealed by many around him that he was skilled at getting powerful men placed into compromising sexual situations and then using that as leverage to make them finance his operations or perhaps vote a certain way in Congress. It will never be known just how many people he had information on that he could have blackmailed for money, stocks or political favors. When a person considers the many decades of this behavior it makes a strong case that he also had the mental acuity and ability to set up a "dead man's switch" - that if anything happened to him by his many enemies that a weapon of revenge would be released automatically after he was arrested - or he was dead.
After considering these facts, what is the one city that is experiencing the most deaths from the virus plague? New York City, the place of his death.
Who is the one person that allowed the arrest of Epstein and that he would be mad against the most? President Donald Trump – which at one time was Jeffery's Epstein's mentor and party buddy.
New York was the city where Epstein and Trump partied together inside Epstein's mansion, the largest mansion in the city, allegedly with underage girls. A court case was filed against Epstein and Trump accusing them of rape. That case was dropped before the trial under questionable circumstances.


Epstein also had a mansion down the road close to Trump's property in Florida. Trump distanced himself from Epstein years ago, apparently after realizing he was a liability to his own future. But, for many years Trump's family flew on Epstein's jets and went to his homes and island for parties. This is all documented.
Epstein was a Jew and under the old Jewish laws and traditions, sex with a girl was allowed if she had started her menstruation time. In the thinking of many Jews and Rabbis, what men like Epstein did was not against their religious laws at all. When you consider how he thought and that what he was doing was justified and perhaps considered for a good cause politically, you can understand his mentality and validation for his lifestyle. As the years went by, he built up friendships with those he felt he had common interests with and shared desires. It has been revealed by many close to him that he even had photos and videos of many powerful men having sex with underage girls. That was the ace card up his sleeve that he felt protected him from any unfortunate court case that might come up against him. But, eventually his house of cards came crashing down when researchers, victims and witnesses to his crimes came forward in Florida, and an indictment and arrest warrant was made for him. He was picked up off his personal jet in New York City on a flight back from one his mansions from Europe. He had a mansion in New York City, Florida, an estate ranch in New Mexico, plus many other homes and apartments too long to list.
Among the many super wealthy friends Jeffery Epstein allegedly had was billionaire Bill Gates. Gates has tried to downplay the connection he had with Jeffery Epstein, and the full truth of their friendship may never be known, but the rumors persist. Gates has involved himself in many globalist activities and groups where major discussions are raised on population control, viruses, and vaccines. Many accusations have been leveled at Gates for projects he financed in Africa that many felt were not helping the poor at all, but instead were allegedly harming them or reducing their numbers covertly as a form of depopulation. The most compelling and disturbing connection Gates had was with the very lab in Wuhan, China where many believe the novel Coronavirus, Covid-19 originated from. Recently the Gates Foundation gave $100 million to the biolab in Wuhan, China, to help "fight against pandemics". When an on-line search is done on this alleged connection, a person will find numerous professional articles written to downplay and deny any nefarious connection to the outbreak and Bill Gates. Would a person consider anything less from the rich and powerful?
A few months ago Bill Gates presented a 19 minute film with this description: "This is the short fictional movie screened at the "Event 201 Pandemic Exercise", a tabletop exercise hosted by The Johns Hopkins Center for Health Security in partnership with the World Economic Forum and the Bill and Melinda Gates Foundation on October 18, 2019, in New York, NY. The exercise illustrated the pandemic preparedness efforts needed to diminish the large-scale economic and societal consequences of a severe pandemic."
It is so close to the very pandemic the world is facing now, some believe it is more than just a coincidence, but more like a training film to prepare for the real thing.
Let me see if I have this straight, the Bill and Melinda Gates foundation that has in excess of $45 billion at their disposal, is giving money to bio-labs in Communist China so they can save the masses from diseases and improve lifestyles and increase lifespans. Pardon me, I'm confused, how does that line up with their well-known desire to reduce the population and save the planet? The globalists, ultra-liberals have an agenda to DEPOPULATE the planet, NOT increase the population. It is well known in studies on these issues, that those that want to drastically reduce the population to a so called "sustainable" level, have seriously considered inoculations, vaccines and even secretly to use birth control chemicals on the populations to achieve their goals. That means that financing a lab to create a highly contagious flu virus would fit nicely in such a plot to reduce the global population. Would people ever find proof of such a plot? Not very likely. It would be considered pure speculation and quickly filed away as another wild conspiracy theory.
However, the fact remains, what we are seeing is a major depopulation event that is the lifelong dream of globalists and just happens to have the coincidental appearance of Epstein's revenge on a city that imprisoned him and where he died. Perhaps it is all a coincidence, and it is also just a coincidence that the wealthy elite will now get bail outs for their failing banks and corporations and conveniently blame it on the virus of the century. It's amazing how things work out like that. There's nothing to see her folks! Move along, and ignore that man behind the curtain - the great and mighty Oz has spoken.
But for me, I don't think a billionaire like Jeffrey Epstein intended to go quietly into that good night and humbly accept his fate, without a whimper or complaint. That is not indicative of human nature or the pattern of an unrepentant playboy. In my opinion, there are too many coincidences to ignore. When you see thousands in the largest city in America dying of a disease, and the city streets empty and the businesses and Wall street and Broadway shuttered, in the very place where the imprisoned man died, I don't call that a coincidence – I call that the unexplainable, mystical revenge of a billionaire. George Eaton
---
RMN is an RA production.
The only pay your RMN moderators receive
comes from ads.
Please consider putting RMN in
your ad blocker's whitelist.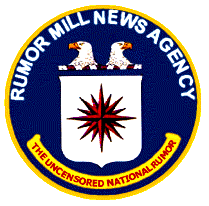 Serving Truth and Freedom
Worldwide since 1996

Politically Incorrect News
Stranger than Fiction
Usually True!
---
Click Widget
or Click Here to contribute.
---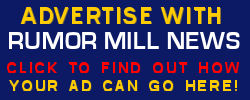 ---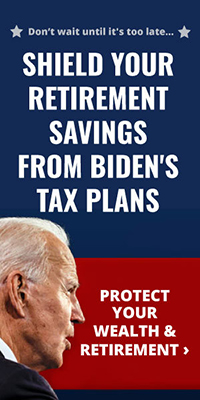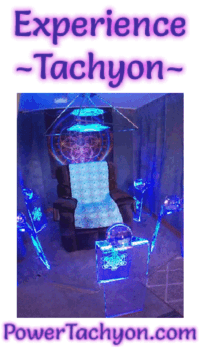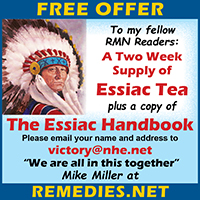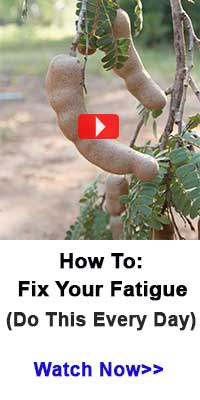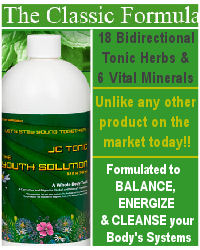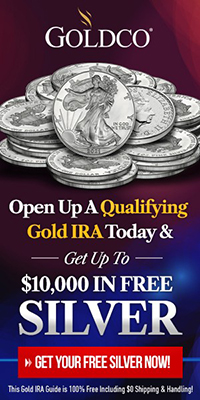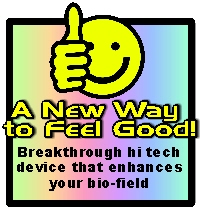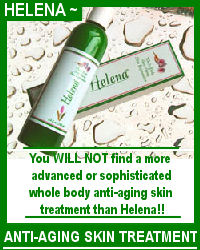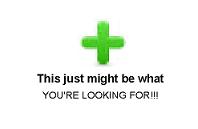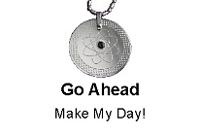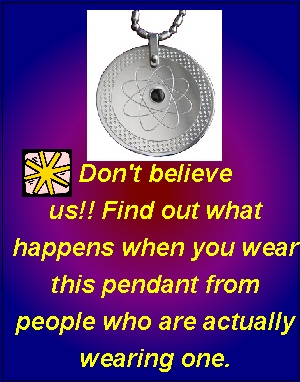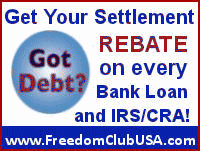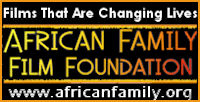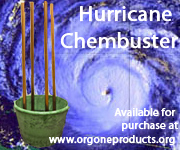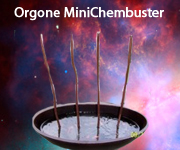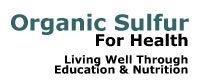 ^


AGENTS WEBPAGES



Provided free to RMN Agents