RMN is Reader Supported

Our Goal for
JAN 8 - FEB 5:
$2500


Click Widget
or Click Here to contribute.
---
Checks & Money Orders:
Raye Allan Smith
P.O. Box 95
Ashtabula, OH 44005
---
Users Online:
158
---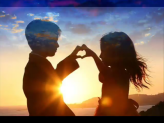 Dewitt Jones' Video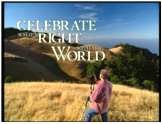 "Celebrate What's Right
With The World"
---
"When the
Starships Fly!"
---
The Theme for The Obergon Chronicles
---
The Obergon Chronicles ebook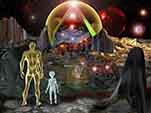 ---
RUMOR MILL
NEWS RADIO
---
CGI ROOM
Common Ground
Independent Media
---
WHAT ARE
THE FACTIONS?
---
THE AMAZING
RAYELAN ALLAN
---
BIORHYTHMS
---
LOTTO PICKS
---
OTHER WAYS TO DONATE
---
---
---


RUMOR MILL NEWS AGENTS WHO'VE BEEN INTERVIEWED ON RUMOR MILL NEWS RADIO
______________

NOVEMBER 2008



Kevin Courtois - Kcbjedi

______________



Dr Robin Falkov


______________



Melinda Pillsbury Hr1




Melinda Pillsbury Hr2


______________



Daneen Peterson


______________



Daneen Peterson


______________

Disclosure Hr1


Disclosure Hr2
______________

Scribe
______________

in_PHI_nitti
______________

Jasmine Hr1
Jasmine Hr2
______________

Tom Chittum Hr1
Tom Chittum Hr2
______________

Kevin Courtois
______________

Dr Syberlux
______________

Gary Larrabee Hr1
Gary Larrabee Hr2
______________

Kevin Courtois
______________

Pravdaseeker Hr1
Pravdaseeker Hr2
______________

DECEMBER 2008

Tom Chittum
______________

Crystal River
______________

Stewart Swerdlow Hr1
Stewart Swerdlow Hr2
______________

Janet Swerdlow Hr1
Janet Swerdlow Hr2
______________

Dr. Robin Falkov Hr1
Dr. Robin Falkov Hr2
Dr. Robin Falkov Hr3

JANUARY 2009 ______________

Patriotlad
______________

Patriotlad
______________

Crystal River
______________

Patriotlad
______________

Dr. Robin Falcov
______________

Patriotlad

FEBRUARY 2009



Find UFOs, The Apocalypse, New World Order, Political Analysis,
Alternative Health, Armageddon, Conspiracies, Prophecies, Spirituality,
Home Schooling, Home Mortgages and more, in:
Rumor Mill News Reading Room, Current Archive


For any Lyme patients (from Dr. Dean of The Magnesium Miracle)
Posted By: Freedom4ever
Date: Saturday, 9-Jan-2021 07:27:42
www.rumormill.news/141201
I have been feeling better after only three days of the YOS (Yeast Overgrowth) Protocol. Hope it helps someone out there.... :)
~Bonnie
~~~~~~~~~~~~~~~~~~~~~~~~~~~~~~~~~~~~~~~~~~~
https://drcarolyndeanlive.com/2019/02/05/reset-the-yeast-connection-carolyn-dean-md-nd/

https://www.rnareset.com/products/remag-magnesium-solution?variant=13899661319

WHAT ABOUT LYME?
Lyme Disease is a spirochete infection that is spread by ticks and fleas. It was first recognized in 1975 in Lyme, Connecticut – thus the name. People with Lyme have suffered the fate of those with new emerging diseases (like chronic fatigue, fibromyalgia, AIDS, environmental illness, EMF sensitivity) of not being recognized by allopathic medicine until the conditions reach epidemic proportions.
I do not claim to treat Lyme Disease, which often requires special testing and treatment. However, I've come to recognize that the Completement Formula Protocol I offer that supports the structure and function of the body in the face of chronic disease, which I call Total Body Meltdown, can be applied to Lyme Disease. In fact, with the widespread occurrence of Lyme, I wonder if this protocol is already treating some mild forms of undiagnosed Lyme Disease as people get better without even knowing they were infected!
Supporting The Body Against Lyme
Let me outline the specifics of how the Completement Formula Protocol can support the body to fend off Lyme Disease:


1. Most Lyme-literate doctors use magnesium as part of their treatment protocol. Some say at least 80% of Lyme sufferers are magnesium deficient. I say that 80% of the general population is deficient in magnesium – so I would put the Lyme population even higher. But, like most practitioners, they tell their patients to take magnesium to the point of bowel tolerance. However, with the creation of a picometer, stabilized ion form of magnesium (ReMag), Lyme patients can take enough magnesium to become saturated and open up the 1,000 enzyme systems in the body and activate 80% of its metabolic functions. Magnesium saturation helps alleviate many Lyme symptoms affecting the nerves and muscles; decreases the infectious load;
Carolyn Dean MD ND www.RnAReSet.com 192
ReSet The Yeast Connection
detoxifies heavy metals; and supports hormone function.
2. Thyroid and adrenal function are compromised in Lyme Disease. Instead of hormone replacement therapy for these organs, I recommend a multiple mineral called ReMyte that has a total of 12 minerals, 9 of which support thyroid hormone production. ReMyte, along with the methylated and food- based B vitamins in ReAline, supports adrenal function and stimulates the immune system. When the thyroid is compromised and thyroid hormones are reduced, a lower body temperature results, which is more compatible with Lyme and Yeast overgrowth.
3. People with Lyme and people with Yeast Overgrowth also have a whole array of co-infections. The amino acid lysine can play a role for the viral co- infections. Besides the lysine already in whey protein powder, we add another 1,000mg per serving to help the immune system cope with viral overload.
4. Pico Silver Solution is part of the rotating anti-fungals in Yeast ReSet Detox. Most, if not all, Lyme doctors use silver as part of their protocol to support the structure and function of the immune system.
5. Gentle detoxification is a necessary part of Lyme treatment. ReAline contains two sulfur-based amino acids, taurine and methionine. The sulfur molecule is important for fueling the sulfur detox pathways in the liver. Methionine is a precursor to the body's most important antioxidant, glutathione. The methyl groups in 4 of the B vitamins in ReAline support the methyl detox pathways in the liver. Yeast toxins, toxins from all infectious organisms, heavy metals, and chemicals are all addressed.
6. I recommend a Yeast Detox and Yeast Diet or Keto Diet to most of my clients and customers. I think the Keto diet is especially important in Lyme Disease because avoiding fats can lead to weakening of the fatty layer in cell
Carolyn Dean MD ND www.RnAReSet.com 193

ReSet The Yeast Connection
membranes including the crucial fatty layer coating neurons. Lyme is called a neurological disease that is escalating at a time when our nerves are frayed. They are frayed from lack of magnesium as well as fat.
7. MTHFR genetic variation is often identified in Lyme patients. I spoke earlier about the controversy surrounding this variation and mentioned that one of our dietary supplements, ReAline, contains the 4 methylated B vitamins that can address the MTHFR problem.
8. Lyme doctors find they have to treat parasites in their patients. Therefore, I recommend rereading the section above on parasites and considering using diatomaceous earth. Every day I take a dose of psyllium seed powder, bentonite clay and twice a week I add 1 tsp of diatomaceous earth as a preventive measure against parasites.
9. Total Biology: When I look at chronic disease I try to find the "conflict" involved through a medical specialty called Total Biology. When I attended workshops on Total Biology, my teacher Gilbert Renaud ND reported on 6 clients with Lyme disease that consulted him. Dr. Renaud said that the conflict behind Lyme is separation from the family. Either a person tries to get away from the family or is banished from the family, or an ancestor was banished from the family and the client reenacts that banishment. He mentioned that the Irish and Scottish cultures don't like to leave their homeland. For a Scottish person it's difficult to be away from the clan. The subconscious notion is that if you are with your clan you survive. People in North America or Australia may express Lyme as a result of this conflict. One client was a woman from New Zealand; she was out of her pack and had a Lyme reaction. When she is back in Ireland she felt like she didn't belong, and in New Zealand she was separated from her descendants. In their consultation the woman talked about this type of separation, and then her symptoms were
Carolyn Dean MD ND www.RnAReSet.com 194

ReSet The Yeast Connection
exacerbated and then resolved. Sometimes people diagnosed with Lyme don't even have a tick bite but are diagnosed with the concept.
The recent epidemic of Lyme Disease and other tick-borne diseases and co- infections is a result of the perfect storm of:
1. Widespread magnesium deficiency
2. Lack of fat in the diet
3. Deficiency of thyroid hormone minerals
4. MTHFR gene variations
5. Environmental toxicity – drugs, chemicals, heavy metals, pollution
6. GMOs
7. EMF radiation, and much more
Together, these make the body vulnerable to layers of infections and
toxicity. The immune system tries valiantly but it can no longer cope without the proper building blocks. However, when it is given the structural support with the proper nutrients, things begin to turn around.
This is a book about Yeast Overgrowth so I won't go too deeply into Lyme Disease, especially since I feel I don't qualify as a Lyme doctor. You can read more about it on your own. The best book that I've read lately reports on the practices of 10 Lyme doctors. They each describe how they got involved in treating Lyme; the increasing epidemic of Lyme; and a dozen co-infections with up to 1,000 strains of some; the testing to try to verify infections; and the extensive treatment protocols involving dozens of remedies. The book is called "New Paradigms in Lyme Disease Treatment: 10 Top Doctors Reveal Healing Strategies That Work" by Connie Strasheim and Steven Harris MD.
Carolyn Dean MD ND www.RnAReSet.com 195

ReSet The Yeast Connection
It's actually quite scary reading about the complexity of this condition. It's why I added this Lyme section into my yeast book because I truly feel you can protect yourself against Lyme and treat many aspects of the disease and the damage it causes with the Completement Formula Protocol. I think this protocol gives you something quite simple to follow that can help eliminate a large part of the problem and give you a strong foundation on which to build your health. If symptoms remain, then you can engage a Lyme doctor to help sort out what's left to treat and fine tune your protocol.
Let's look at the following list of Lyme symptoms, which are all similar to symptoms of yeast overgrowth toxins and also to nutrient deficiencies.
• Fatigue: magnesium and B12 deficiency
• Joint pain: magnesium, zinc, selenium, and B12 deficiency
• Achy, stiff, or swollen joints: magnesium, zinc, selenium, and B12 deficiency
• Flu-like symptoms: dehydration, magnesium, zinc, selenium deficiency
• Headaches: magnesium and B6 deficiency
• Dizziness: magnesium, zinc, selenium, and B12 deficiency
• Sleep disturbances: magnesium, B5, and folate deficiency
Fever, Night sweats, Cognitive decline, and Vision changes are more specifically related to yeast toxins but can be made worse by nutrient deficiencies.

Carolyn Dean MD ND www.RnAReSet.com 196
---
RMN is an RA production.
Articles In This Thread
For any Lyme patients (from Dr. Dean of The Magnesium Miracle)
Freedom4ever -- Saturday, 9-Jan-2021 07:27:42

Thank You Bonnie, Excellent Info! *NM*
CrystalRiver -- Saturday, 9-Jan-2021 07:27:42

You are welcome CrystalRiver :) Hope it can help!
Freedom4ever -- Saturday, 9-Jan-2021 07:27:42
The only pay your RMN moderators receive
comes from ads.
Please consider putting RMN in
your ad blocker's whitelist.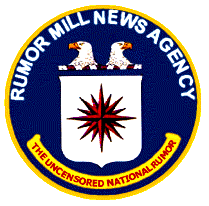 Serving Truth and Freedom
Worldwide since 1996

Politically Incorrect News
Stranger than Fiction
Usually True!
---
Click Widget
or Click Here to contribute.
---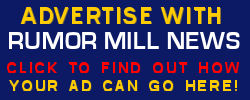 ---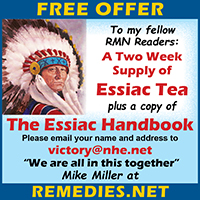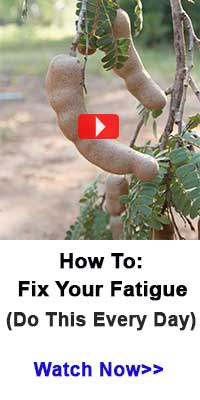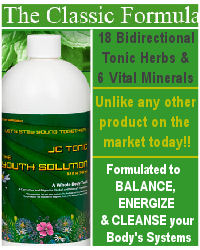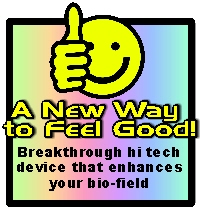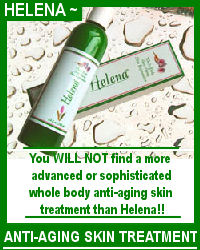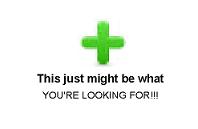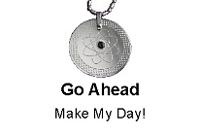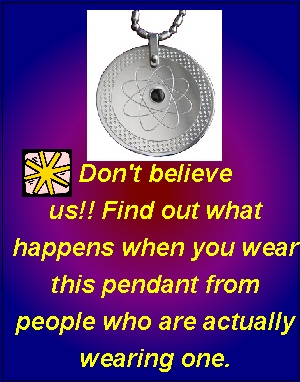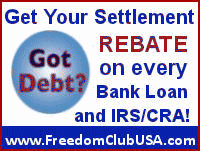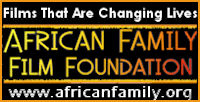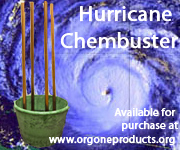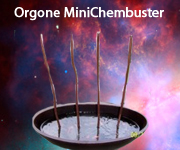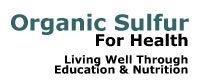 ^


AGENTS WEBPAGES



Provided free to RMN Agents