RMN is Reader Supported

Our Goal for
JAN 8 - FEB 5:
$2500


Click Widget
or Click Here to contribute.
---
Checks & Money Orders:
Raye Allan Smith
P.O. Box 95
Ashtabula, OH 44005
---
Users Online:
161
---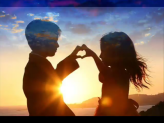 Dewitt Jones' Video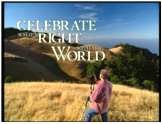 "Celebrate What's Right
With The World"
---
"When the
Starships Fly!"
---
The Theme for The Obergon Chronicles
---
The Obergon Chronicles ebook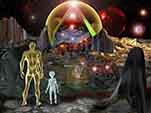 ---
RUMOR MILL
NEWS RADIO
---
CGI ROOM
Common Ground
Independent Media
---
WHAT ARE
THE FACTIONS?
---
THE AMAZING
RAYELAN ALLAN
---
BIORHYTHMS
---
LOTTO PICKS
---
OTHER WAYS TO DONATE
---
---
---


RUMOR MILL NEWS AGENTS WHO'VE BEEN INTERVIEWED ON RUMOR MILL NEWS RADIO
______________

NOVEMBER 2008



Kevin Courtois - Kcbjedi

______________



Dr Robin Falkov


______________



Melinda Pillsbury Hr1




Melinda Pillsbury Hr2


______________



Daneen Peterson


______________



Daneen Peterson


______________

Disclosure Hr1


Disclosure Hr2
______________

Scribe
______________

in_PHI_nitti
______________

Jasmine Hr1
Jasmine Hr2
______________

Tom Chittum Hr1
Tom Chittum Hr2
______________

Kevin Courtois
______________

Dr Syberlux
______________

Gary Larrabee Hr1
Gary Larrabee Hr2
______________

Kevin Courtois
______________

Pravdaseeker Hr1
Pravdaseeker Hr2
______________

DECEMBER 2008

Tom Chittum
______________

Crystal River
______________

Stewart Swerdlow Hr1
Stewart Swerdlow Hr2
______________

Janet Swerdlow Hr1
Janet Swerdlow Hr2
______________

Dr. Robin Falkov Hr1
Dr. Robin Falkov Hr2
Dr. Robin Falkov Hr3

JANUARY 2009 ______________

Patriotlad
______________

Patriotlad
______________

Crystal River
______________

Patriotlad
______________

Dr. Robin Falcov
______________

Patriotlad

FEBRUARY 2009



Find UFOs, The Apocalypse, New World Order, Political Analysis,
Alternative Health, Armageddon, Conspiracies, Prophecies, Spirituality,
Home Schooling, Home Mortgages and more, in:
Rumor Mill News Reading Room, Current Archive


Will This Herb Help Lyme Disease (What This Study Found)
Posted By: CrystalRiver
Date: Saturday, 9-Jan-2021 07:27:42
www.rumormill.news/141149
Dear RM Agents and Readers,

I have recently reported that stevia, dark liquid killed biofilm but this article says otherwise. My own personal experience suggest that in the real world biofilm is better affected by oregano oil & clove oil. Caution as both have the ability to burn your skin as well. But if you are going through skin that isn't yours (biofilm); it won't hurt and this indeed is a tell.

Interesting article, great amount of information, where knowing the names of the herbs off the get go will make it more readable for you.

Also have recently reset my immune system with oregano oil 3 to 6 drops a day. I can eat onions again without doubling over.

Many Blessings,
CrystalRiver

-----------------------------------
https://www.frontiersin.org/articles/10.3389/fmed.2020.00006/full

Evaluation of Natural and Botanical Medicines for Activity Against Growing and Non-growing Forms of B. burgdorferi
Jie Feng1†, Jacob Leone2, Sunjya Schweig3* and Ying Zhang1*


1Department of Molecular Microbiology and Immunology, Bloomberg School of Public Health, Johns Hopkins University, Baltimore, MD, United States
2FOCUS Health Group, Naturopathic, Novato, CA, United States
3California Center for Functional Medicine, Kensington, CA, United States
Lyme disease is the most common vector-borne disease in the US and Europe. Although the current recommended Lyme antibiotic treatment is effective for the majority of Lyme disease patients, about 10–20% of patients continue to suffer from persisting symptoms. There have been various anecdotal reports on the use of herbal extracts for treating patients with persisting symptoms with varying degree of improvements. However, it is unclear whether the effect of the herb products is due to their direct antimicrobial activity or their effect on host immune system. In the present study, we investigated the antimicrobial effects of 12 commonly used botanical medicines and three other natural antimicrobial agents for potential anti-Borrelia burgdorferi activity in vitro. Among them, 7 natural product extracts at 1% were found to have good activity against the stationary phase B. burgdorferi culture compared to the control antibiotics doxycycline and cefuroxime. These active botanicals include Cryptolepis sanguinolenta, Juglans nigra (Black walnut), Polygonum cuspidatum (Japanese knotweed), Artemisia annua (Sweet wormwood), Uncaria tomentosa (Cat's claw), Cistus incanus, and Scutellaria baicalensis (Chinese skullcap). In contrast, Stevia rebaudiana, Andrographis paniculata, Grapefruit seed extract, colloidal silver, monolaurin, and antimicrobial peptide LL37 had little or no activity against stationary phase B. burgdorferi. The minimum inhibitory concentration (MIC) values of Artemisia annua, Juglans nigra, and Uncaria tomentosa were quite high for growing B. burgdorferi, despite their strong activity against the non-growing stationary phase B. burgdorferi. On the other hand, the top two active herbs, Cryptolepis sanguinolenta and Polygonum cuspidatum, showed strong activity against both growing B. burgdorferi (MIC = 0.03–0.06% and 0.25–0.5%, respectively) and non-growing stationary phase B. burgdorferi. In subculture studies, only 1% Cryptolepis sanguinolenta extract caused complete eradication, while doxycycline and cefuroxime and other active herbs could not eradicate B. burgdorferi stationary phase cells as many spirochetes were visible after 21-day subculture. Further studies are needed to identify the active constituents of the effective botanicals and evaluate their combinations for more effective eradication of B. burgdorferi in vitro and in vivo. The implications of these findings for improving treatment of persistent Lyme disease are discussed.

Introduction
Lyme disease, caused by Borrelia burgdorferi, and multiple closely related Borrelia species, is the most common vector-borne human disease in the Northern Hemisphere (1, 2). About 300,000 new cases are diagnosed in the United States annually (3, 4). Tick-borne infections are on the rise in the USA and Europe due to a host of different factors including climate change (5, 6) and disruption of predator density in suburban areas (7). Recent studies on tick prevalence and pathogen load have identified new geographical areas where vector ticks are present (8), as well as novel tick-borne pathogens present in areas where they had not previously been identified (such as B. miyamotoi in Northern California) (9).

Lyme disease can affect many different body systems and organs (10). While many patients recover fully with early antibiotic therapy, at least 10–20% of patients experience persistent symptoms following the conventionally recommended course of 2–4 weeks of antibiotics (11, 12), and a recent retrospective analysis documented 63% of patients experienced persistent symptoms after receiving antibiotic treatment for Lyme disease (13). Patients who experience persistent symptoms can have significant and ongoing disability (11, 14) and increased health care costs and utilization (13). B. burgdorferi can evade the immune system response (15, 16) and multiple studies have shown that the bacteria is capable of persisting in diverse tissues across a variety of animal models despite aggressive and prolonged antibiotic therapy (17–19).

More at this link: https://www.frontiersin.org/articles/10.3389/fmed.2020.00006/full

-------------------------------------
---
RMN is an RA production.
The only pay your RMN moderators receive
comes from ads.
Please consider putting RMN in
your ad blocker's whitelist.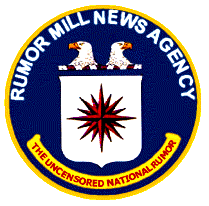 Serving Truth and Freedom
Worldwide since 1996

Politically Incorrect News
Stranger than Fiction
Usually True!
---
Click Widget
or Click Here to contribute.
---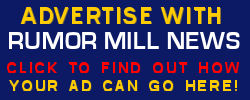 ---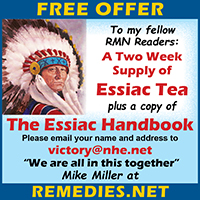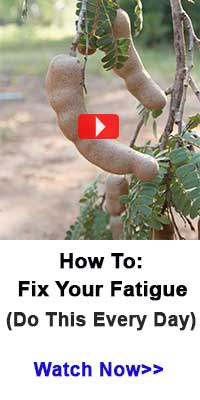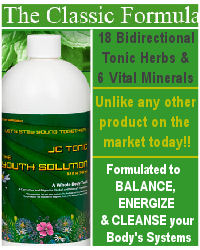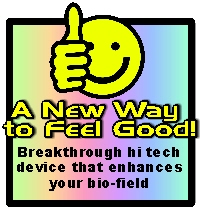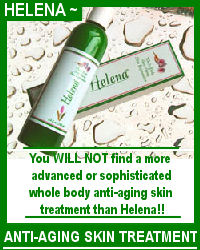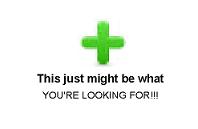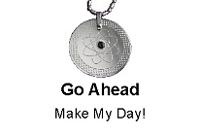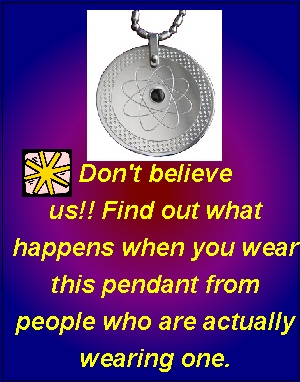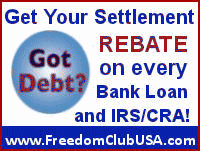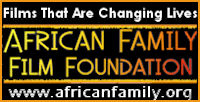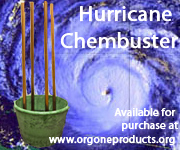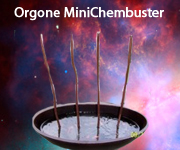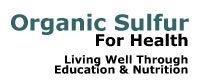 ^


AGENTS WEBPAGES



Provided free to RMN Agents