RMN is Reader Supported

Our Goal for
JAN 8 - FEB 5:
$2500


Click Widget
or Click Here to contribute.
---
Checks & Money Orders:
Raye Allan Smith
P.O. Box 95
Ashtabula, OH 44005
---
Users Online:
189
---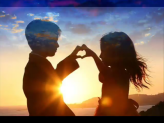 Dewitt Jones' Video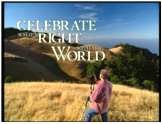 "Celebrate What's Right
With The World"
---
"When the
Starships Fly!"
---
The Theme for The Obergon Chronicles
---
The Obergon Chronicles ebook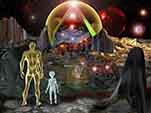 ---
RUMOR MILL
NEWS RADIO
---
CGI ROOM
Common Ground
Independent Media
---
WHAT ARE
THE FACTIONS?
---
THE AMAZING
RAYELAN ALLAN
---
BIORHYTHMS
---
LOTTO PICKS
---
OTHER WAYS TO DONATE
---
---
---


RUMOR MILL NEWS AGENTS WHO'VE BEEN INTERVIEWED ON RUMOR MILL NEWS RADIO
______________

NOVEMBER 2008



Kevin Courtois - Kcbjedi

______________



Dr Robin Falkov


______________



Melinda Pillsbury Hr1




Melinda Pillsbury Hr2


______________



Daneen Peterson


______________



Daneen Peterson


______________

Disclosure Hr1


Disclosure Hr2
______________

Scribe
______________

in_PHI_nitti
______________

Jasmine Hr1
Jasmine Hr2
______________

Tom Chittum Hr1
Tom Chittum Hr2
______________

Kevin Courtois
______________

Dr Syberlux
______________

Gary Larrabee Hr1
Gary Larrabee Hr2
______________

Kevin Courtois
______________

Pravdaseeker Hr1
Pravdaseeker Hr2
______________

DECEMBER 2008

Tom Chittum
______________

Crystal River
______________

Stewart Swerdlow Hr1
Stewart Swerdlow Hr2
______________

Janet Swerdlow Hr1
Janet Swerdlow Hr2
______________

Dr. Robin Falkov Hr1
Dr. Robin Falkov Hr2
Dr. Robin Falkov Hr3

JANUARY 2009 ______________

Patriotlad
______________

Patriotlad
______________

Crystal River
______________

Patriotlad
______________

Dr. Robin Falcov
______________

Patriotlad

FEBRUARY 2009



Find UFOs, The Apocalypse, New World Order, Political Analysis,
Alternative Health, Armageddon, Conspiracies, Prophecies, Spirituality,
Home Schooling, Home Mortgages and more, in:
Rumor Mill News Reading Room, Current Archive


SHADOWLAND—PART 9: QAnon, Crowley Occultists and Other Friends of the Family
Posted By: HotCoffee
Date: Saturday, 9-Jan-2021 07:27:41
www.rumormill.news/140514
I haven't read this yet ... just found it ...could be crap, could be good, judge for yourself. Looks like Adult material though beware. HC

February 11, 2020 by SkyWatch Editor

IMPORTANT EDITOR'S NOTE: Starting with natural events most people can comprehend but ultimately leading to the supra-natural, this online investigative series highlights just a hint of the groundwork covered in Dr. Thomas Horn's upcoming expose, Shadowland (FROM DEFENDER PUBLISHING IN MARCH).

PART 1 / PART 2 / PART 3 / PART 4 / PART 5 / PART 6 / PART 7 / PART 8

QAnon is reportedly a very senior military official or group of officers with uppermost military clearance; "Q" clearance, who prefer to remain anonymous (thus QAnon) while detailing a secret scheme by the "deep state" against U.S. President Donald Trump and his followers. "The theory began with an October 2017 post on the anonymous imageboard 4chan [and later 8chan] by someone using the tripcode Q, a presumably American individual that may have later grown to include multiple people, claiming to have access to classified information involving the Trump administration and its opponents in the United States." Q has accused various liberal Hollywood actors, Democratic politicians, and high-ranking officials of engaging in an international child sex trafficking ring and has claimed that Donald Trump [is] exposing the ring and preventing a coup d'état by Barack Obama, Hillary Clinton, and George Soros.

According to Travis View, who has written extensively about QAnon for The Washington Post, the heart of the message from the mysterious group is that:

there is a worldwide cabal of Satan-worshiping pedophiles who rule the world, essentially, and they control everything. They control politicians, and they control the media. They control Hollywood, and they cover up their existence, essentially. And they would have continued ruling the world, were it not for the election of President Donald Trump.

Under Trump as its moral crusader, a movement is said to be quietly afoot inside his administration to expose a child-molesting global elite that will eventually result in "The Storm," a predicted event in which a huge cache of incriminating documents will be unsealed naming thousands of members of these deep state pedophile circles involving high-level politicians (including Britain's Prince Andrew, Joe Biden, former New Mexico Gov. Bill Richardson, former senator George Mitchell[ii] and numerous others that victims have also named[iii]), clergy, and Hollywood insiders that will eventually be arrested and prosecuted.

QAnon has numerous well-known believers including celebrities like Roseanne Barr and apparently Trump himself (Q claims to be a government insider closely affiliated with Trump) and, at least at times, somebody with security knowledge must actually be behind the operation as "Q" has often been ahead of the media in releasing important intel. This includes Jeffrey Epstein's arrest and subsequent "suicide." For example, on July 6, 2019 Jeffrey Epstein was arrested, though a couple days before that over the Independence Day weekend a QAnon message-board prophecy claimed that "a group within the federal government has been conducting a secret investigation into a network of elite pedophiles" and that an arrest was imminent. Q speculated this would happen on the 4th or 5th. He missed it by one day, but the event happened just as predicted and "the feds handed out an indictment over a global underage sex-trafficking ring implicating U.S. presidents, heads of government, top lawyers, world-famous actors, and a member of the English royal family." The apprehension "of well-connected financier and convicted sex criminal Jeffrey Epstein on one count of sex trafficking and one count of conspiracy to commit sex trafficking went a long way toward fulfilling the QAnon prediction."[iv]

And then there was the "suicide" of Epstein. Nearly an hour before any news outlets anywhere received information and reported Jeffrey was dead, an anonymous user posted then-unverified details on 4chan, the message board often used by QAnon before ABC News first tweeted his death.

"[D]ont ask me how I know, but Epstein died an hour ago from hanging, cardiac arrest. Screencap this,' read the post, which was published at 8:16 a.m. alongside an image of Pepe, the green frog that has become a mascot for right-wing internet trolls.

"That message was posted 38 minutes before the first tweet about Epstein's death from Aaron Katersky, an ABC News reporter, at 8:54 a.m. Five minutes later, the main ABC News account tweeted an article about Epstein's death."

These two examples (there are plenty more oracular prognostications from QAnon) do seem to indicate that at least at times, whoever is actually behind QAnon and their related message boards include individuals with access to genuine intel who often disseminate classified information—sources of data hinting at persons inside U.S. government agencies that itch to leak confidential material regarding what it is Swamp creatures in DC are desperate to keep hidden.

According to The Washington Post[v] and New York Times[vi], whoever is pulling QAnon's strings were also behind the now infamous Pizzagate.

I was on The Hagmann Report with Steve Quayle a few years ago when for the first time I heard the disturbing allegations involving so-called Pizzagate, which numerous alt-right bloggers and conspiracy sites in 2016-2017 were inferring involved underage children being trafficked for use by powerful political and underworld figures connected to John Podesta (then Hillary Clinton's campaign chairman), his brother Tony, and Bill and Hillary Clinton (and it doesn't help that the Wikileaks e-mails included one in which John Podesta mentions his close relationship with former Speaker of the House Dennis Hastert, who was sent to prison over sexually abusing boys and whom the judge called "a serial child molester"). Hastert himself, who was released after serving a little over a year of his sentence,[vii] may have been linked to the Wikileaks e-mails where dozens of references to "pizza" (149 e-mails) combined with other foods were viewed as a coded system for pedophiles where words like "hotdog" with "pizza" equaled a little boy, "pasta" with "pizza" meant a girl, cheese was for a "little girl" and so on. The reason a conspiracy grew up around this is partly because of Tony Podesta's disturbing, some say occult pedophilic art collection, together with the pizza parties he often cohosted with his friend James Alefantis, a man considered to be one of the fifty most powerful people in Washington and the owner of the pizza and music restaurant named Comet Ping Pong. This restaurant is mentioned a dozen or so times in the leaked e-mails and is the dining establishment where Edgar Welch was arrested for taking an AR-15 rifle and handgun December 2016, where he later told police he was there investigating a story about Pizzagate and Hillary Clinton running a child-sex ring out of the eatery.

much more

https://www.skywatchtv.com/2020/02/11/shadowland-part-9-qanon-crowley-occultists-and-other-friends-of-the-family/
---
RMN is an RA production.
The only pay your RMN moderators receive
comes from ads.
Please consider putting RMN in
your ad blocker's whitelist.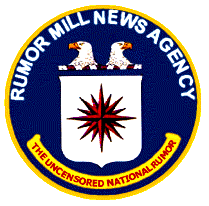 Serving Truth and Freedom
Worldwide since 1996

Politically Incorrect News
Stranger than Fiction
Usually True!
---
Click Widget
or Click Here to contribute.
---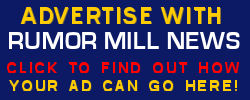 ---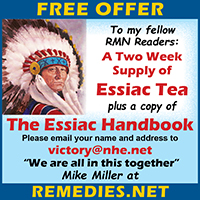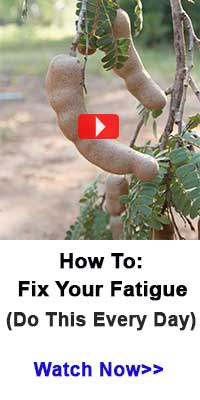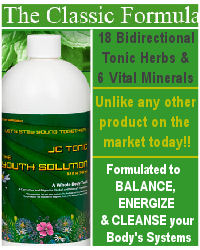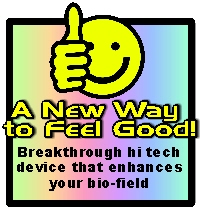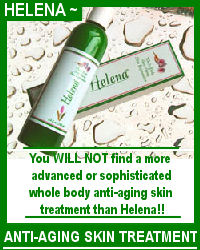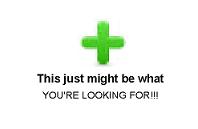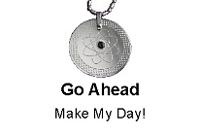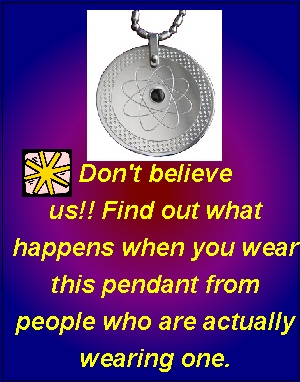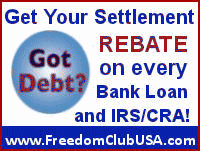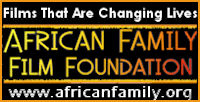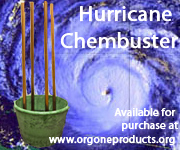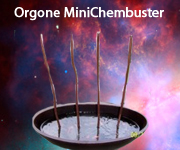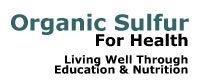 ^


AGENTS WEBPAGES



Provided free to RMN Agents