RMN is Reader Supported

Our Goal for
JAN 8 - FEB 5:
$2500


Click Widget
or Click Here to contribute.
---
Checks & Money Orders:
Raye Allan Smith
P.O. Box 95
Ashtabula, OH 44005
---
Users Online:
208
---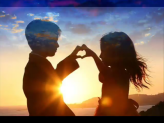 Dewitt Jones' Video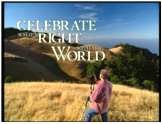 "Celebrate What's Right
With The World"
---
"When the
Starships Fly!"
---
The Theme for The Obergon Chronicles
---
The Obergon Chronicles ebook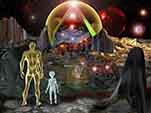 ---
RUMOR MILL
NEWS RADIO
---
CGI ROOM
Common Ground
Independent Media
---
WHAT ARE
THE FACTIONS?
---
THE AMAZING
RAYELAN ALLAN
---
BIORHYTHMS
---
LOTTO PICKS
---
OTHER WAYS TO DONATE
---
---
---


RUMOR MILL NEWS AGENTS WHO'VE BEEN INTERVIEWED ON RUMOR MILL NEWS RADIO
______________

NOVEMBER 2008



Kevin Courtois - Kcbjedi

______________



Dr Robin Falkov


______________



Melinda Pillsbury Hr1




Melinda Pillsbury Hr2


______________



Daneen Peterson


______________



Daneen Peterson


______________

Disclosure Hr1


Disclosure Hr2
______________

Scribe
______________

in_PHI_nitti
______________

Jasmine Hr1
Jasmine Hr2
______________

Tom Chittum Hr1
Tom Chittum Hr2
______________

Kevin Courtois
______________

Dr Syberlux
______________

Gary Larrabee Hr1
Gary Larrabee Hr2
______________

Kevin Courtois
______________

Pravdaseeker Hr1
Pravdaseeker Hr2
______________

DECEMBER 2008

Tom Chittum
______________

Crystal River
______________

Stewart Swerdlow Hr1
Stewart Swerdlow Hr2
______________

Janet Swerdlow Hr1
Janet Swerdlow Hr2
______________

Dr. Robin Falkov Hr1
Dr. Robin Falkov Hr2
Dr. Robin Falkov Hr3

JANUARY 2009 ______________

Patriotlad
______________

Patriotlad
______________

Crystal River
______________

Patriotlad
______________

Dr. Robin Falcov
______________

Patriotlad

FEBRUARY 2009



Find UFOs, The Apocalypse, New World Order, Political Analysis,
Alternative Health, Armageddon, Conspiracies, Prophecies, Spirituality,
Home Schooling, Home Mortgages and more, in:
Rumor Mill News Reading Room, Current Archive


CORONAVIRUS SPREADS ACROSS THE GLOBE AS AN UNSTOPPABLE PANDEMIC
Posted By: GeorgeEaton
Date: Saturday, 9-Jan-2021 07:27:41
www.rumormill.news/140409
CORONAVIRUS SPREADS ACROSS THE GLOBE AS AN UNSTOPPABLE PANDEMIC
For the first few weeks the experts were hoping they could stop the newest flu outbreak. Unfortunately, as the disease spread it was abundantly clear the local epidemic was becoming a full-fledged pandemic. It didn't help any when the communist Chinese lied about the true numbers of dead and infected – and continue to lie to this day. The true dead and infected may never be known but the best scientific estimates reveal that between 25,000 and 50,000 Chinese citizens have already died and their bodies cremated. A dense sulphur smelling smog covers the city that had a population of 11 million. At the beginning of the plague they estimate that 5 million people fled the city which spread the disease across China and into other countries. Fortunately, the independent island nation of Taiwan wouldn't allow any Chinese from the mainland to come over, and they remain totally unaffected by the flu outbreak. It would have been wise if other nations would have closed their borders as well, including the US, but that simply wasn't the case. Now the estimate of infected is at least 1.5 million worldwide and growing.
The epidemic has another month or more before reaching its peak in the city of Wuhan where it originated. Medical experts believe that the peak for global infection is still at least 3 months away. The seemingly slow movement of the disease gives the public a feeling of false security. But it is well known that in epidemics like this the disease seems to spread slowly making people believe it is over, then it re-emerges months later in a more deadly form. This is what happened in the 1918 flu pandemic.
Rumors in Asian countries are persisting that the US planted the disease on purpose as an act of war against China. This would be difficult to prove, but the allegation is extremely difficult to rule out. Now that the disease has entered North Korea and initially killed 5 people in the North Korean city of Sinuiju, it proves that the epidemic has infected a much larger amount of people and is making its way across that communist country. In fact, the very famous yearly parade in the capital city was cancelled with little fanfare of why. As it stands now every Asian country's leaders are hunkering down in survival mode, hoping they themselves won't get the disease. Consider the mentality of ego- centric Kim Jong Un sitting in an underground bunker with control of 60 nuclear intercontinental missiles. Add that fact to the leader of China of 1.4 billion people and hearing from his advisors that the US just made a germ warfare attack against his nation. That biolab in Wuhan was allegedly partially financed by US billionaire Bill Gates, who as it turns out has been spending $ millions on depopulation studies and solutions. It is not a stretch to say that eco-fanatics, and eco-terrorists have an open agenda to depopulate the earth by any means possible. Whether the eco-terrorist types would actually go as far as to release a population killing disease, would have to be left to the speculation of conspiracy theorists. But the issue at stake here is not "if" it was done on purpose - the problem is dealing with the perception and reactions of stressed out communist leaders that have their finger on the nuclear button. It is obvious that US leaders and other western nations are on a higher alert militarily, as this plague is causing havoc with potential adversaries.
In addition to this current situation, it has been well known in conspiracy studies that the globalists had a long-term agenda of denuclearizing the current nuclear states, neutralize terrorist groups and get control of terrorist states. This meant that China, Russia, North Korea and Iran were primary targets for war. In one such theory that originated from a secret organization in Europe (location withheld), the scheme was to start a war between Israel and Iran, by enticing Iran to nuke Israel, and in response Israel would retaliate with sending nuclear missiles against Iran. It is well known in research circles that Iran has a minimum of 4 nuclear bombs that they acquired from other countries, one possibly being China. Since pro-Israel Trump has been president, it was thought that this earth shattering, historical event, would take place during his presidency, and is behind schedule. Inexplicably, without a cogent reason, Trump has not followed this agenda, so far - which has infuriated his globalist handlers.
In the additional plans to create a New World Order, the wealthy elite globalist wanted to send a biological weapon into China to start the reduction of global population. However, the original scheme was to start the limited nuclear war first in the middle east, and during the cease fire, the germ warfare agent would then be released in China. The conspirators discussed this at length in secret meetings and laughed about "China catching a cold". Once the Asian nations, India, Pakistan and Africa would be decimated with the plague, the global population would be reduced by 50%. They felt this was a manageable first step towards global population balance for the future.
The problem with understanding conspiracy theories is, they are not written in stone. They are concepts and ideas that are discussed and considered, but they are always prone to change or being flexible to the current conditions on the ground.
I have followed the coronavirus outbreak closely for several weeks. It was proven to start in Wuhan, China, and most likely was released from the biolab located in the city. It is also known that two biolab technicians that were fired from a lab in Canada were also hired soon after in Wuhan. They were Dr. Xiangguo Qiu, her husband Keding Cheng. The violation at the Canadian lab was so egregious she was escorted out of the building by security. There are numerous reports that the two Chinese nationals allegedly stole the Coronavirus for China and took it to the biolab in Wuhan. It is also rumored since the release of the virus that one or both of them are missing or have been killed. With the lack of witnesses, it is difficult to know who did what and why. Another bio-scientist from Canada, Frank Plummer, has recently died in Africa under suspicious circumstances. He dropped dead before he could be taken to a hospital. There are rumors that China itself released the virus in Wuhan, so once it reached the US, no one would suspect China for a biological attack on the US.
As it stands now, the disease has spread across China and has entered dozens of other countries. The bulk of the infected are in the adjacent Asian nations, but it has also made its way to Europe and America. A half dozen large cruise ships are docked or looking for a place to dock because they have sick and infected passengers on board. Airline companies have hundreds of passenger jets parked idle and their companies facing bankruptcy. Factories across China have been ordered shut down, and for how long is still not clear. At least 6 major ports in China are shut down, with no container ships being loaded. This will cause a ripple affect across the world as goods to stores like Walmart will be in short supply. Automakers in China and South Korea have shut down production. It is only a matter of time when US automakers will start to run short on parts made in China that are essential in car production. Not to mention the fact that the global economy was already in dire straits and factories were ready to halt all production. The banks and banking houses that trade in stocks and hedge funds were already on the ropes and ready to go into a financial disaster mode.
This event may be exploited to give an excuse for that collapse, which will be similar, but much lager that the great recession of 2008. Chinese copper dealers started a trend to get out of their contract obligations called "power majeure". It is a legal term similar to "an act of god". It is an event that could not have been predicted or avoided, that causes an unavoidable change in contract obligations. Other companies are starting to use the same legal tactic, and it is speculated that the bankers and banking houses may use the same legalese to reduce their debt load without having to go bankrupt. Whatever happens in regard to the pandemic aftermath and financial implications, it is always the little guy, the taxpayer, that ends up paying the price. The governments will find a way to bail out the wealthy elite as they shoulder the taxpayer with the debt.


A far as the health issues involved with the flu virus spreading across our nation, so far, I have not seen a dangerous health threat to most US citizens. It seems to be attacking mostly adult Asian males that had health issues. At this time, there have only been 2 deaths outside of China - none in the US, and none in any non-Asian country. This particular flu virus has a very high infection rate of at least 83%. But it has a very low fatality rate. The first man in the US that contracted the disease is in Seattle and he has fully recovered. It is too early to know how it will affect our nation. But beside these points the panic has already started to set in, and it will appear like we are facing a major health crisis. The government is preparing for shut downs across the nation, school closures, and events where people gather in large numbers.
There is no vaccination for this virus at this time, and won't be any for up to a year.
You will start to see people wearing breathing masks in public like nurses and doctors wear. They are only 80% affective. This pathogen can also enter through the membrane of the eyes if they are left uncovered in public. This virus is airborne and infects people through breathing, the eyes, and through touching. Once it is prevalent in an area it is recommended to stay at home for 14 days. If you go out, wash your hands for a least 20 seconds and change your clothes afterwards. You will see shortages of some items in the stores and you'll see panic buying as if a hurricane is on its way. Make sure you have over the counter cold and flu medicines on hand. Have powdered vitamin C with minerals and electrolytes as well.
The truth is, the current flu strains spreading across the nation are more powerful than the Coronavirus, and have already killed 10,000 people, mostly the elderly. It is highly possible the government will exploit this event since they operate with the policy of never letting a disaster situation go to waste. Once the economy starts to falter Trump will have a valid reason to blame it on. We can expect our lifestyles to be diminished, the increase in crime from desperate people, and to face the threat of wars. George Eaton

My books available postage paid:
Project Genocide $12 Son of Nibiru $18
Earth on Fire $20 Thrones of Draco $18
Zero Hour $18 The Patriot Rebellion $20
Payable to: George Eaton, P.O Box 127, Ponderay, ID. 83852 (Subscriptions: $25 @ year, bi-monthly plus extra issues when warranted.)
---
RMN is an RA production.
The only pay your RMN moderators receive
comes from ads.
Please consider putting RMN in
your ad blocker's whitelist.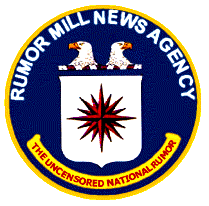 Serving Truth and Freedom
Worldwide since 1996

Politically Incorrect News
Stranger than Fiction
Usually True!
---
Click Widget
or Click Here to contribute.
---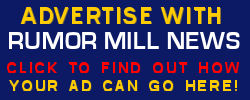 ---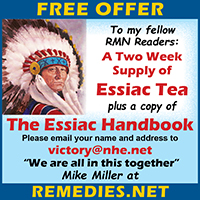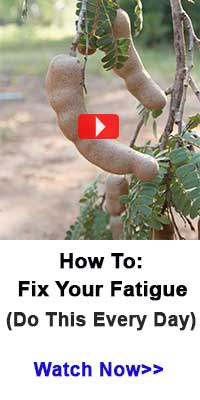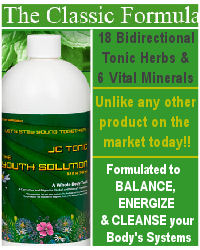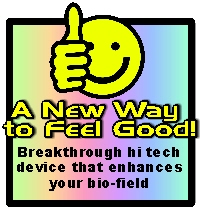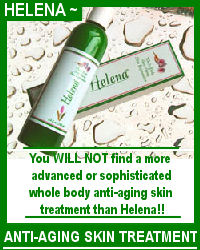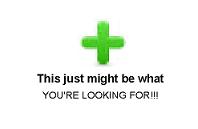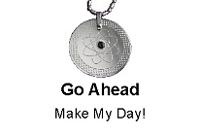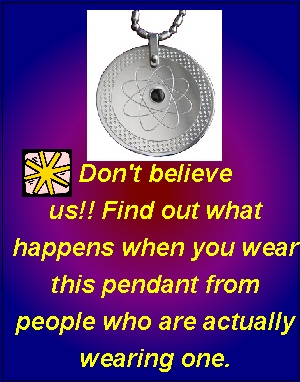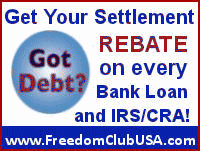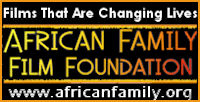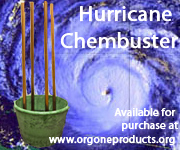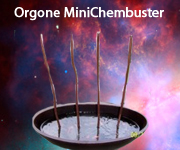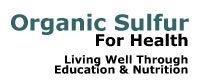 ^


AGENTS WEBPAGES



Provided free to RMN Agents