RMN is Reader Supported

Our Goal for
JAN 8 - FEB 5:
$2500


Click Widget
or Click Here to contribute.
---
Checks & Money Orders:
Raye Allan Smith
P.O. Box 95
Ashtabula, OH 44005
---
Users Online:
147
---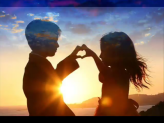 Dewitt Jones' Video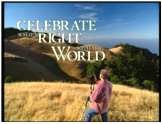 "Celebrate What's Right
With The World"
---
"When the
Starships Fly!"
---
The Theme for The Obergon Chronicles
---
The Obergon Chronicles ebook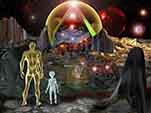 ---
RUMOR MILL
NEWS RADIO
---
CGI ROOM
Common Ground
Independent Media
---
WHAT ARE
THE FACTIONS?
---
THE AMAZING
RAYELAN ALLAN
---
BIORHYTHMS
---
LOTTO PICKS
---
OTHER WAYS TO DONATE
---
---
---


RUMOR MILL NEWS AGENTS WHO'VE BEEN INTERVIEWED ON RUMOR MILL NEWS RADIO
______________

NOVEMBER 2008



Kevin Courtois - Kcbjedi

______________



Dr Robin Falkov


______________



Melinda Pillsbury Hr1




Melinda Pillsbury Hr2


______________



Daneen Peterson


______________



Daneen Peterson


______________

Disclosure Hr1


Disclosure Hr2
______________

Scribe
______________

in_PHI_nitti
______________

Jasmine Hr1
Jasmine Hr2
______________

Tom Chittum Hr1
Tom Chittum Hr2
______________

Kevin Courtois
______________

Dr Syberlux
______________

Gary Larrabee Hr1
Gary Larrabee Hr2
______________

Kevin Courtois
______________

Pravdaseeker Hr1
Pravdaseeker Hr2
______________

DECEMBER 2008

Tom Chittum
______________

Crystal River
______________

Stewart Swerdlow Hr1
Stewart Swerdlow Hr2
______________

Janet Swerdlow Hr1
Janet Swerdlow Hr2
______________

Dr. Robin Falkov Hr1
Dr. Robin Falkov Hr2
Dr. Robin Falkov Hr3

JANUARY 2009 ______________

Patriotlad
______________

Patriotlad
______________

Crystal River
______________

Patriotlad
______________

Dr. Robin Falcov
______________

Patriotlad

FEBRUARY 2009



Find UFOs, The Apocalypse, New World Order, Political Analysis,
Alternative Health, Armageddon, Conspiracies, Prophecies, Spirituality,
Home Schooling, Home Mortgages and more, in:
Rumor Mill News Reading Room, Current Archive

SORCHA: "UN Chief Warning That "Wind Of Madness Is Sweeping Globe" Proves True After US Democrat Leader Has Mind Blown Out Of Her Head"
Posted By: MrFusion
Date: Saturday, 9-Jan-2021 07:27:41
www.rumormill.news/140185
Source:
http://www.whatdoesitmean.com/index3119.htm

~~~~~~~~~~~~~~~~~~~~~~~~~~~~~~~~~~~~~~~~~~~~~~~~~~~~~~~~~

February 5, 2020

UN Chief Warning That "Wind Of Madness Is Sweeping Globe" Proves True After US Democrat Leader Has Mind Blown Out Of Her Head

By: Sorcha Faal, and as reported to her Western Subscribers

An engaging new Ministry of Foreign Affairs (MoFA) report circulating in the Kremlin today noting the affirmation given by Foreign Minister Sergey Lavrov that Russia will react to the massive US military exercise in Europe due in March, "but it will do so in a way that will rule out unnecessary risks", says a world teetering on the brink of chaos and breakdown at the present time rules out even contemplating actions that could lead to further destabilization—especially at a time when the entire world is trembling in fear as the four plagues of Coronavirus, African Swine Fever, H5N1 Bird Flu and H1N1 Swine Flu are simultaneously marching their way across Asia—a catastrophe now joined by the "Biblical Proportion" growing plague of hundreds-of-billions of locusts devouring everything in their path from African to the Middle East—all coming at the exact same time United Nations Secretary General Antonio Guterres is gravely warning "A Wind Of Madness Is Sweeping The Globe"—winds of madness that, a few hours ago, reached Washington D.C., where President Donald Trump was delivering an "economic dazzling" annual State of the Union Address to the American people described as a "grand slam", and blew the mind out of socialist Democrat Party House Leader Nancy Pelosi—the same Pelosi who vowed yesterday that her US House of Representatives will vote this week on a sweeping bill to force all the American people to begin paying dues to unions they don't belong to—a vow made while Pelosi was digesting the grim news that her Democrats "Might Have Screwed Up The Whole Nomination Process" because of their train wreck disaster called the presidential Iowa Caucuses, and her learning that another major employer is leaving her San Francisco district and taking thousands of high-paying jobs with them—all leading mind blown out Pelosi to shame herself before the entire world when she ripped up Trump's speech on live television—a disgusting display of mindless rage the White House immediately responded to by saying: "Speaker Pelosi just ripped up: One of our last surviving Tuskegee Airmen. The survival of a child born at 21 weeks. The mourning families of Rocky Jones and Kayla Mueller. A service member's reunion with his family. That's her legacy"—who were followed by White House social media director Dan Scavino stating: "Nancy Pelosi destroyed a historical record tonight at #SOTU. The speech she ripped up was a one-of-a-kind record, signed by POTUS and full of stories of Bravery, Heroism and Patriotism. It belonged to the AMERICAN PEOPLE, not to her. What a disgusting display of raw partisanship!"—both of whom were quickly joined by top Fox News host Greg Gutfeld tweeting out: "I didn't realize how fucking great that speech was until Pelosi ripped it up", and popular conservative Seattle radio host Jason Rantz tweeting: "Imagine being 108 years old and still acting like you're 9"—the latter being a sentiment shared by US Secretary of State Mike Pompeo, who in trying to find someone to compare Pelosi to, settled on likening her to the tantrum throwing cartoon girl-child Lisa Simpson. [Note: Some words and/or phrases appearing in quotes in this report are English language approximations of Russian words/phrases having no exact counterpart.]

Mind Blown Pelosi says ripping up President Trump's speech was the "courteous" thing to do considering what her "alternative" was.

According to this report, to how susceptible Democrat Party Leader Pelosi was to having her mind blown out by the "winds of madness" sweeping the globe, became apparent this week when the highly influential public interest group Judicial Watch released a report showing that eight Iowa counties had total registration rates larger than the eligible voter population, thus giving the Democrats at least 18,658 names on Iowa voting rolls they could use to rig this election—an election rigging tactic made famous by these Democrats, whose textbook example of what always happens is: 1) News breaks of Democrat voting shenanigans; 2) Republicans quote the news; 3) Democrats accuse Republicans of racism, lying, and voter suppression—a repeating loop that protects one of the Democrat Party's most effective tools to grow and maintain their power: cheating.

In the Iowa Caucuses, however, this report details, Pelosi began to lose her mental grip while watching her fellow Democrats abandon these "tried and true" cheating tactics to steal an election and replace them with a whole new level of stupid—that saw Democratic presidential votes in Iowa being counted by a company named Shadow staffed with Hillary Clinton operatives—all of whom now work for Democratic presidential candidate Pete Buttigieg—who, predictably, declared Buttigieg the winner without the full vote being revealed—thus making it explainable why the top hashtag trending on twitter is #MayorCheat—cheating, however, that came at the expense of Joe Biden and shook his establishment support due to his poor showing—and because of, today sees Biden attacking CNN and calling its reporting fake news—but whose real and most consequential news coming out of this Iowa train wreck is its proving as lies Democrat claims that large numbers of their voters would turn out to oppose Trump—which they most certainly didn't do.

The more than obvious last event causing the mind of Nancy Pelosi to become unmoored from her brain and allowing it to be blown away by the "winds of madness", this report concludes, was her having to sit behind President Trump for nearly two hours listening to his historic and masterful speech, all with her knowing that in less than 24-hours, the US Senate would fully acquit him of the made-up impeachment charges she unjustly leveled against him—an impeachment Pelosi and her Democrats still don't know how much hurt them, and it's now being said about: "We are watching the pathetic ending to one of the most pathetic periods in American politics. All the smoking guns have been firing blanks"—but most comical to note about was an impeachment that delivered blockbuster fundraising for key lawmakers defending President Trump—most particularly for little before known Trump defender Republican Party US Congresswoman Elise Stefanik, who outraised during this sham impeachment both Democrat House Impeachment Manger Adam Schiff and leftist darling Democrat Party US Congresswoman Alexandria Ocasio-Cortex—and while watching all of this as her mind set sail upon these "winds of madness", no doubt saw Pelosi noticing with horror and dread yesterday's Gallop poll that showed Trump has just hit a record high 49% approval rating—the same Gallop poll that on 8 November 2016 showed Trump's approval rating being 36%--and was all the approval Trump needed that day to win his shock election victory—and everyone of sound mind knowing what comes next.

February 5, 2020 © EU and

US

all rights reserved. Permission to use this report in its entirety is granted under the condition it is linked

to its original source at WhatDoesItMean.Com.
~~~~~~~~~~~~~~~~~~~~~~~~~~~~~~~~~~~~~~~~~~~~~~~~~~~~~~~~~
---
RMN is an RA production.
The only pay your RMN moderators receive
comes from ads.
Please consider putting RMN in
your ad blocker's whitelist.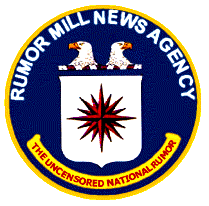 Serving Truth and Freedom
Worldwide since 1996

Politically Incorrect News
Stranger than Fiction
Usually True!
---
Click Widget
or Click Here to contribute.
---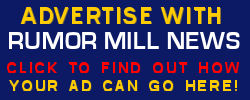 ---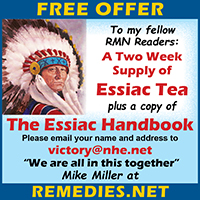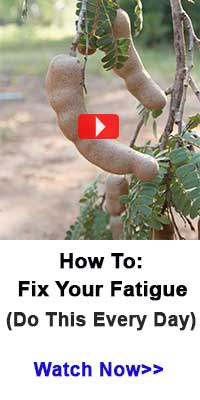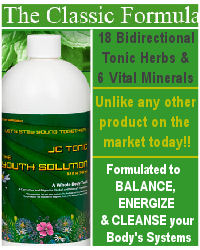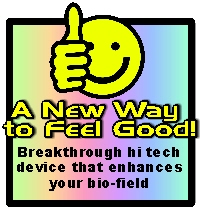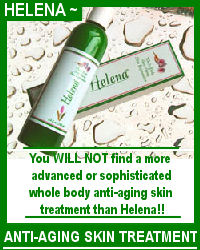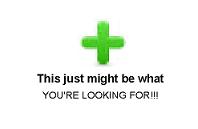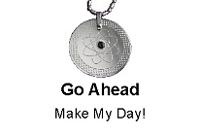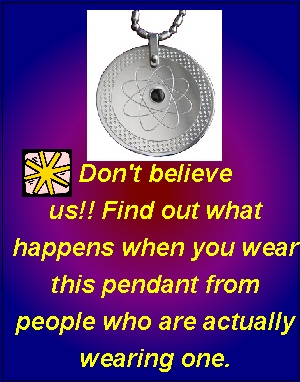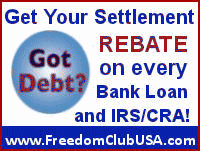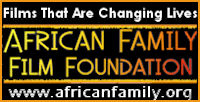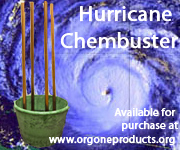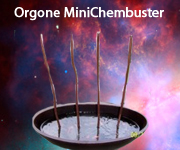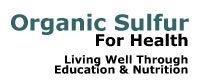 ^


AGENTS WEBPAGES



Provided free to RMN Agents