RMN is Reader Supported

Our Goal for
JAN 8 - FEB 5:
$2500


Click Widget
or Click Here to contribute.
---
Checks & Money Orders:
Raye Allan Smith
P.O. Box 95
Ashtabula, OH 44005
---
Users Online:
196
---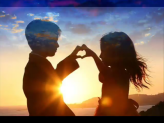 Dewitt Jones' Video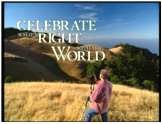 "Celebrate What's Right
With The World"
---
"When the
Starships Fly!"
---
The Theme for The Obergon Chronicles
---
The Obergon Chronicles ebook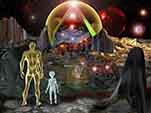 ---
RUMOR MILL
NEWS RADIO
---
CGI ROOM
Common Ground
Independent Media
---
WHAT ARE
THE FACTIONS?
---
THE AMAZING
RAYELAN ALLAN
---
BIORHYTHMS
---
LOTTO PICKS
---
OTHER WAYS TO DONATE
---
---
---


RUMOR MILL NEWS AGENTS WHO'VE BEEN INTERVIEWED ON RUMOR MILL NEWS RADIO
______________

NOVEMBER 2008



Kevin Courtois - Kcbjedi

______________



Dr Robin Falkov


______________



Melinda Pillsbury Hr1




Melinda Pillsbury Hr2


______________



Daneen Peterson


______________



Daneen Peterson


______________

Disclosure Hr1


Disclosure Hr2
______________

Scribe
______________

in_PHI_nitti
______________

Jasmine Hr1
Jasmine Hr2
______________

Tom Chittum Hr1
Tom Chittum Hr2
______________

Kevin Courtois
______________

Dr Syberlux
______________

Gary Larrabee Hr1
Gary Larrabee Hr2
______________

Kevin Courtois
______________

Pravdaseeker Hr1
Pravdaseeker Hr2
______________

DECEMBER 2008

Tom Chittum
______________

Crystal River
______________

Stewart Swerdlow Hr1
Stewart Swerdlow Hr2
______________

Janet Swerdlow Hr1
Janet Swerdlow Hr2
______________

Dr. Robin Falkov Hr1
Dr. Robin Falkov Hr2
Dr. Robin Falkov Hr3

JANUARY 2009 ______________

Patriotlad
______________

Patriotlad
______________

Crystal River
______________

Patriotlad
______________

Dr. Robin Falcov
______________

Patriotlad

FEBRUARY 2009



Find UFOs, The Apocalypse, New World Order, Political Analysis,
Alternative Health, Armageddon, Conspiracies, Prophecies, Spirituality,
Home Schooling, Home Mortgages and more, in:
Rumor Mill News Reading Room, Current Archive


America Faces A War That Could Go Nuclear
Posted By: GeorgeEaton
Date: Saturday, 9-Jan-2021 07:27:42
www.rumormill.news/138355
When our nation contemplates going to war it is traditional activity for citizens and politicians to debate the issues pro and con. But when the war begins, Americans close ranks and support their leaders to the completion of the war. It is in that spirit of healthy debate and patriotism that I lay out the facts on this war against Iran.
I supported Trump in his election campaign and I felt that he had the opportunity to turn the tide away from creeping socialism, political correctness and the erosion of American family values.
But from the first day of his administration I could see he was not fulfilling the campaign promises he ran on. Namely, bringing our troops home from foreign entanglements, and making new peace agreements with the Russians. As time went by, I saw more promises going unfulfilled and our nation slipping back into the same old politics of previous presidents. When he should have confronted a rogue nation like North Korea, he wanted to negotiate a deal, which failed. When he should have sought peace agreements with the Russians, he stirred up belligerences and animosities and moved nuclear missiles closer to their borders. When he should have come to the defense of innocent Christians and Muslims in Syria against ISIS Ė who were being beheaded by the thousands - he followed the covert project of standing back and only pretending to fight them. When he should have put America first, he seemed to be following an Israeli/globalist agenda in the Middle East.
While Trump was traveling around the world and doing what presidents do, the Russians came to the defense of the Syrians within a week of their nation being over run and defeated. It was one of the greatest comebacks and victories against an evil army in world history. And who was one of those architects of victory against ISIS? General Soleimani of Iran. He was sent there to assist the Syrians in saving their nation from the ISIS killers. He was also the major military figure that saved Iraq from being over run from the north and was leading the army that pushed back ISIS. But, for years the US was running a number of covert operations all over the Middle East that ran into some of the obscure partners of Gen. Soleimani. It was in that fog of war that the US blamed him for any US soldiers being killed by offshoot groups in faraway places. But as far as I know, he was not involved in any direct action against US Forces. He was only operating that campaign in Syria and Iraq to push back the ISIS scourge. But, the current Israeli leaders, the liberals and neo cons in the US labeled everyone in Syria and Iran as their mortal enemies. And the Hezbollah troops that Soleimani led were then targeted in Syria and other locations on a regular basis. They absorbed those bombings, and didnít retaliate against Israel, but continued their mission to fight against ISIS, until the head choppers were cornered on the eastern areas of Idlib, Syria to this day.
With the extraordinary influence of the Israeli government in the Whitehouse, Pompeo announced in April of 2019 that Soleimani and his soldiers were terrorists. From that time forward his days were numbered and the US government considered him fair game at any time. Last week as he was arriving at the Bagdad airport on an official peace mission for Iraq and Saudi Arabia and he was assassinated by a US drone attack, along with 5 other officials. This was one of the largest betrayals in US history and will go down in infamy.
When I started to gather the reports in and see the full picture, I had a difficult time accepting it. But there in front of me were the stubborn facts that I couldnít deny. I was nearly sick with disgust at the treachery, duplicity and corruption of our political system that allows such things to take place. To say it was dishonorable is a gross understatement, and does not in any way reach the level of American values our nation is supposed to stand for.
Keep in mind I am not a fan of Middle Eastern nations that are a theocracy and donít allow the freedoms of the west. But if they are leaving us alone, we should leave them alone. I saw only good fruits from what Putin, Russia, Hezbollah and Soleimani were doing in Syria in defeating ISIS and also fighting against the drug running in the area. Apparently, it is true again, that no good deed goes unpunished.
Now our troops are flying into harmís way to face an enemy that has blood in their eyes for revenge. Iíll say this for Trump - he has accomplished something that few other leaders have accomplished. He has managed to ignite the flames of patriotism in the hearts of our enemies and united generational fighting factions that now consider us their common enemy. Be that as it may, the act has been done, the gauntlet has been thrown down, the challenge has been made and now as players on the field the game begins.
As it stands now the Iranians have thousands of missiles and rockets, they can launch at targets 360 degrees around them. They have a standing army of over 400,000 in a nation of 80 million people, plus untold numbers of other forces that support what they stand for. They have sleeper cells in every state in the US and all over Europe. They have 30 submarines that can launch torpedoes and missiles from underwater towards our ships and cities.
With the research Iíve been able to uncover they could have 10-20 nuclear bombs that they have acquired from a variety of sources, like from the collapsed Soviet Union. They are probably 6 months to a year away from building more nukes, but now they have been given a great incentive to build them at all costs.


They wanted to be left alone, but that option is no longer available to them, their hero has been assassinated, they are now out for blood, and they are flying the red flag of war for the first time in hundreds of years. Because of all of these things, diplomacy is all but impossible to achieve now. The only option as a nation we have left to us, is to defend ourselves from a vengeful enemy before they can utilize their weapons against us.
What happened on the other side of the world can now affect us here in the American homeland. Israel cannot absorb a nuclear attack or even the conventional missiles that would be launched against them. The defense shield they have would be quickly overwhelmed by the sheer numbers of missiles. Israel would then counter attack with dozens and dozens of nuclear missiles that would instantly vaporize millions of people. It is very likely that Europe would also be affected by terrorist attacks. The UK has submarines and warships in the area ready to launch nuclear missiles at Iran. The US homeland would be targeted and we may lose a few cities - not to mention bombings taking place across the nation. We may lose our electric grid as well which could have long lasting affects and loss of life. Imagine the horror in the minds of Americans nationwide as we deal with such a disaster.
Because of all of these facts the US, Israel and Europe have only one option left, and that is to attack Iran first and totally neutralize all of their offensive weapons. In short, they must hit their missiles before they can launch them, and stop their armies before they can be deployed. If this is not done, we are going to lose a lot of lives. That is the difficult, uncomfortable truth we face.
I hear a lot of nonsense about impeaching Trump or preventing him from acting as commander in chief with some kind of Congressional war powers act. But it wonít work. He is operating in a legal and Constitutional manner. In fact, both parties have no real incentive to stop this war, they are all going to benefit from the military industrial complex profits that are generated from war. They will put on their best face of disagreeing with Trump and ďwantingĒ to stop him, but they wonít. Why? Because the military industrial complex lobby that donates to all of their campaigns will not allow it.
It is my opinion that Trump was told to get the war started as soon as possible - over a year ago, but for some unknown reason he resisted it and was dragging his feet. The next event that happened was the impeachment process. And what happened immediately after he was impeached? Trump ordered the drone attack on Iranís top military leader. Presto! We have a war. That is why your sons and daughters are flying off to war to the Middle East to decimate an enemy of the month. This is the real world of politics and war- it is treacherous, cruel, unforgiving and leaves the stain of blood on a lot of hands. Money powers rule over our politicians and Trump is no exception. If a politician goes against what is ordered, he is worked against until he buckles under the pressure, and if that doesnít work they assassinate him like they did with Kennedy. We have lost both parties to corruption and graft, but Trump is still our best option as president. Regardless how bad things look we have a duty and an obligation to stand behind our President and our soldiers in uniform. They deserve our unwavering support in this trying time where they faithfully put their life on the line. George Eaton
---
RMN is an RA production.
The only pay your RMN moderators receive
comes from ads.
Please consider putting RMN in
your ad blocker's whitelist.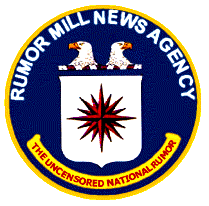 Serving Truth and Freedom
Worldwide since 1996

Politically Incorrect News
Stranger than Fiction
Usually True!
---
Click Widget
or Click Here to contribute.
---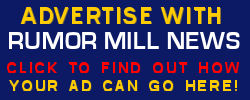 ---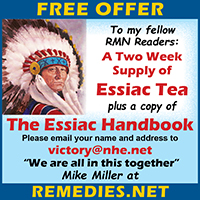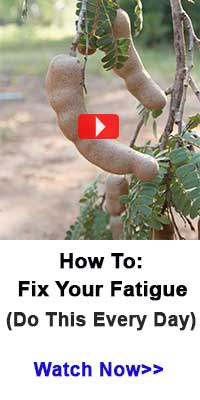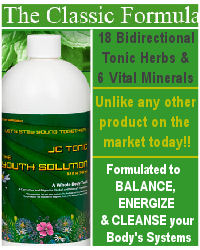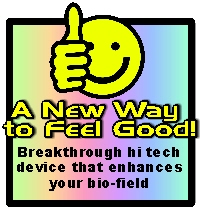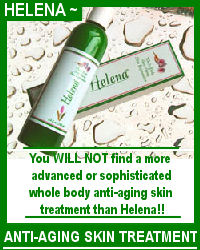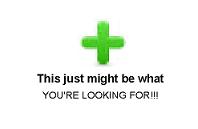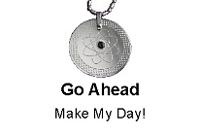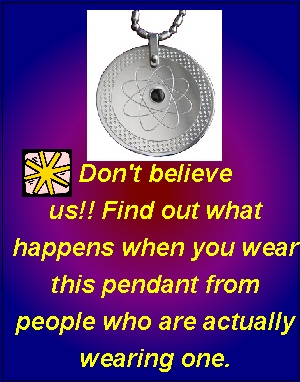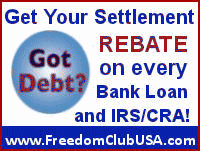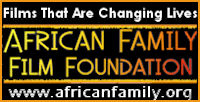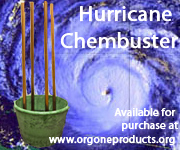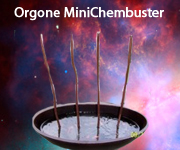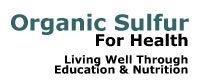 ^


AGENTS WEBPAGES



Provided free to RMN Agents