RMN is Reader Supported

Our Goal for
SEP 6 - OCT 5:
$1500


Click Widget
or Click Here to contribute.
---
---
Checks & Money Orders:
Raye Allan Smith
P.O. Box 95
Ashtabula, OH 44005
---
Users Online:
100
---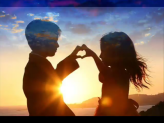 Dewitt Jones' Video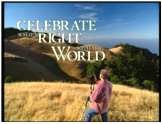 "Celebrate What's Right
With The World"
---
"When the
Starships Fly!"
---
The Theme for The Obergon Chronicles
---
The Obergon Chronicles ebook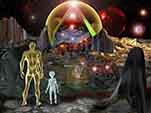 ---
RUMOR MILL
NEWS RADIO
---
CGI ROOM
Common Ground
Independent Media
---
WHAT ARE
THE FACTIONS?
---
THE AMAZING
RAYELAN ALLAN
---
BIORHYTHMS
---
LOTTO PICKS
---
OTHER WAYS TO DONATE
---
---
---


RUMOR MILL NEWS AGENTS WHO'VE BEEN INTERVIEWED ON RUMOR MILL NEWS RADIO
______________

NOVEMBER 2008



Kevin Courtois - Kcbjedi

______________



Dr Robin Falkov


______________



Melinda Pillsbury Hr1




Melinda Pillsbury Hr2


______________



Daneen Peterson


______________



Daneen Peterson


______________

Disclosure Hr1


Disclosure Hr2
______________

Scribe
______________

in_PHI_nitti
______________

Jasmine Hr1
Jasmine Hr2
______________

Tom Chittum Hr1
Tom Chittum Hr2
______________

Kevin Courtois
______________

Dr Syberlux
______________

Gary Larrabee Hr1
Gary Larrabee Hr2
______________

Kevin Courtois
______________

Pravdaseeker Hr1
Pravdaseeker Hr2
______________

DECEMBER 2008

Tom Chittum
______________

Crystal River
______________

Stewart Swerdlow Hr1
Stewart Swerdlow Hr2
______________

Janet Swerdlow Hr1
Janet Swerdlow Hr2
______________

Dr. Robin Falkov Hr1
Dr. Robin Falkov Hr2
Dr. Robin Falkov Hr3

JANUARY 2009 ______________

Patriotlad
______________

Patriotlad
______________

Crystal River
______________

Patriotlad
______________

Dr. Robin Falcov
______________

Patriotlad

FEBRUARY 2009



Find UFOs, The Apocalypse, New World Order, Political Analysis,
Alternative Health, Armageddon, Conspiracies, Prophecies, Spirituality,
Home Schooling, Home Mortgages and more, in:
Rumor Mill News Reading Room, Current Archive


Unashamed to Stand for American Values Pt. 2, The Patriot Rebellion (excerpt)
Posted By: GeorgeEaton
Date: Friday, 29-Nov-2019 12:30:30
www.rumormill.news/136340
(This is an excerpt from chapter 18 which is a speech from Michael Faris on the state of the nation)

For several years since the volcano went off at Mt. St. Helens, Mike had been making speeches at times to share his view of what was going on in the nation. Unfortunately, his speeches gained too much attention which ended up backfiring on himself and the ranch in Washington state. From that moment on he made sure he only spoke to a chosen few so it wouldn't come back to haunt him later. The crazy thing was, what Mike was saying was not untruthful, and was certainly not promoting violence. On the contrary, what Mike was saying, was too truthful and it inspired the people to stop and think about what was going on in the world around them. And, it was that kind of bold, articulated message that was the most dangerous thing to the global socialists. They were spreading lies and falsehoods. Mike was telling the truth without reservation or apology. That in itself was considered an act of war against an enemy trying to program and brainwash the masses into mental submission and slavery.

Mike walks to the podium. He has a folder of notes that he placed on the podium and then opened it up. In real time it may have only been 3 seconds from the time he left his seat and when he started the speech. But for Mike it was as if time stood still.
As he was standing there opening the packet of notes, he looked out into the audience to scan the faces of everyone there. In their faces he saw their lives, their dreams, they hopes and their struggles. He saw the old and the young, the husbands and the moms and their children. He saw the bikers in their leather vests and the farmers in their overalls and the carpenter in his jeans and work shirt. This was real America, and he was one of them. Michael began. "It is indeed an honor and a privilege to stand before you today and discuss the state of our nation. I feel that you deserve to know the truth and I am compelled to share what I have discovered in my research. An enemy has attacked our nation on many fronts, but as bad as things may look in the world today, I am here to tell you that we are surviving the storm! And, your presence here is proof that we have survived and will continue to survive the onslaught of a diabolical enemy. I am here to tell you that the enemy has failed to brainwash you, failed to enslave you, failed to tear your families apart and failed to destroy your legacy!" The crowd cheered and applauded what Mike said, which was a topic and an approach to the world condition that no patriot speaker ever used before. Mike continued.

"Our forefathers fought, bled and died to give us a perpetual inheritance of freedom. It was through their dedication to truth and freedom that established this great nation. Yes, I use that word great without apology, because America was great and is great today when we look at its faithful patriots. Let's be honest, it is because of our greatness that we have been targeted and attacked. The wealthy elite globalists and corporation bankers gathered together and conspired to control our nation. They employed utopian dreamers to create propaganda falsehoods about our nation and spread the lie that our nation is broken and needs to be fixed. But our system is not broken, it is the ultra-liberal socialists that have come into our nation and fomented anti-American theories that has corrupted our nation. And, because of our greatness, the wealthy elite globalists have sent in change agents to destroy our Republic and weaken our Constitution to the point there is no more justice in the land. Political correctness has poisoned the system and stifled the First Amendment to the point that we can no longer speak the truth for fear of what the government will do against us. An enemy has come into our land and stirred up race hatreds which simply does not exist in our nation. The minorities in America have the highest standard of living and the longest lifespan and the most freedoms than any nation on earth. And now the socialistic education system, the news media and pop culture have taken it one step further and are demonizing and vilifying European Americans as if they are the devil incarnate. The enemies of this nation have planted a self-guilt into white Americans with exaggerated stories in history that label all white people as the destroyers of all the other races and the entire planet. This is a grand deception to disinherit the people that worked hard to build a great nation. The laws that were passed to correct so called past injustices have failed miserably and only made things worse. In fact, they were designed to weaken our nation, not to make it stronger. To illustrate this failure, consider the government going into a native American reservation and telling them they must bring in white people to live in every other home, and bus their children out of the community and bring white children to go to their schools. And that the store down the street must fire half their native employees and hire whites instead. Would the Native Americans feel that was fair? Of course not. So, if that scenario is not fair for them it wouldn't be fair for any other racial group. If you have doubts about a liberal program being fair or not use the Native American test and you will see the absurdity of their argument. What is right for one racial group should be right for any other racial group. We should treat all Americans with the same laws and respect regardless of color, and also respect the right of association for communities that choose that lifestyle. But that is not the way it is in America today. It is fashionable to denigrate Europeans anywhere in the world, and to blame them from everything from global warming to worldwide pollution. A new socialistic global trend has taken over the mindset of Americans. This is an unfair and unjustified vilification of Europeans that must be exposed. President Reagan said it best when he wanted our society to look at people as if we are colorblind, and that their race was not a factor in hiring them for jobs. But in today's world they hire employees because of their race, not in spite of their race. College professors that studied for many years for jobs in universities are regularly turned down for positions because they are white. This is due to the fact that liberal colleges placed a racial quota on hiring minorities instead of whites, even if they are aren't as qualified. This is documented in case after case in a nation that is supposed to be fair and just. That is an example of political correctness run amuck. In real terms it is reverse discrimination. Regardless of race, anyone wants to work hard and then reap the benefits of their labors. People of any color should want to take pride in earning their own way. However, in a socialistic system they set up quotas and set asides for minorities to favor them for education and jobs. This doesn't truly help society or correct inequalities. In fact, the use of quotas proves the very opposite - that these liberal leaders, by their actions, actually don't consider minorities as qualified or equal, so they must be given a position instead of earning it! How rude these idiots are to treat human beings in this way! These failures in our modern system is not the fault of the minorities, it is the fault of the wealthy elite and their connections with socialist leaders and propagandists. The wealthy elite globalists sit in their think tank foundations and clubs and devise schemes to change free societies into so called socialistic utopias - that will end up being communism with total control over the people. Everything you see happening in society today has been planned out and strategized for many decades. The dumbing down of our children is by design so we'll become a third world nation with a lower standard of living. The removal of our factories was done to prevent us from maintaining ourselves as a powerful industrial nation. The killing of our men in foreign wars is to further the military industrial complex wealth and continue nation building for bankers at the expense of our independence and defenses. The opening of the border was done to allow millions of foreigners into our country to lower wages, destroy our culture and change the voting block in the nation towards socialism. The flooding of our colleges with ultra-liberal professors was done to promote communist ideas, homosexuality and at the same time degrade family values. And the promotion of drugs was done to keep a nation drugged up and mentally incapable of shaking off the chains of slavery. There are many today that believe that marijuana should be legalized, I won't dispute that. But if you want to know the truth, the globalists that were planning a world where people were easier to control under their New World Order, they specifically stated that they would legalize drugs in the near future to help accomplish that goal. Believe it or not, accept it or not, that is the truth. They want us to be as dull minded and stupid as possible so they can more easily conquer us. Figure it out. It is a side issue folks, they are deceiving us by making us think we achieved freedom to smoke weed, when in fact it is a dangerous hallucinogenic drug that is the gate way to other drugs. And a drugged-up nation is a conquered nation. Did you ever stop to think why they even outlawed marijuana in the first place, a weed that grew wild across the nation? It started a process of government control over people with a police state apparatus and increased the population of prisons which in turn the inmates are used as slave labor. The United States has over 2 million people in prison, more than any nation on earth, even more than communist China. Why? It is quite possible that if the doctors of this nation would have told the truth on the harmful effects of that weed, many people would simply not even have bothered to try it. But they advertised its use so much that they actually created a forbidden fruit market for it. The government literally became a drug dealer. And then they cross bred the plants to be many times more powerful and dangerous. Ask yourself this, if the government was so against pot all those years why are they all of a sudden willing to legalize it? Did they finally have a huge change of heart and see the medicinal values it has? Did the dangers of smoking it go away? No, they wanted to get their cut, their taxes. Its all about the money. So, what they did was replace the drug lords and they themselves became the drug cartel and collect the money. Is that what you want? To now feed the government drug lords more taxes by smoking marijuana and at the same time be so dumbed down you can't recognize tyranny when it happens? The truth is folks the government is out of control. They make laws on a whim and enforce them with paid mercenary goons like mafia leaders. They start wars in foreign countries for the express purpose of supporting the opium production by the $billions, which is then shipped to our nation to sell on the streets. That is your tax dollars at work. This is also documented. The politicians have become syndicate mob bosses and we are their subjects that are drained financially for 'protection money' from generation after generation. We have been lied to and duped for many decades, and I regret to say it is not going to stop anytime soon. Both parties have been taken over. Both parties parrot the politically correct line and they are working hand in glove with the globalists towards world socialism. They don't want America to be free and independent, but instead that want a United Nation's type government to rule, and when that happens our sovereignty will instantly come to an end. They made us feel that we needed to be nice and tolerant to other lifestyles and ideas. But they don't want equality for gays and minorities, they want them to be superior over traditional family values. For decades the trusting and patient American have allowed these foreign ideas to permeate society to the point of handing them over the keys to the nation. How nice do they want us to be? How about handing them our jobs, our colleges, our children and then our country? But that isn't enough, that isn't being nice enough. They want us to be so nice that we'll get out of the way and just die - and let them run and own everything. They want us to be willing to self-destruct in an act of genocide. This is insanity, it is national and cultural suicide. In fact, if you study these things further, you will discover in their own writings and meetings that what they really want is genocide for all European Americans. I am serious, they aren't joking about that. That is the murder of an entire people and culture. That should be taken deadly serious by every American and every human being on earth. If genocide of one people is wrong, then it is wrong for any people. All Americans have a right to exist. All Americans have a right to pursue life, liberty and happiness. But no nation or group has the right to promote a conspiracy of genocide against any race or culture. All lives matter. This is a struggle not for one race against another, this is a battle for all mankind - for the simple reason that if the globalist leaders promote the targeting of one race for genocide, they have also made an attack on all mankind. An attack on one race or culture is an attack on all cultures. If we can't believe in this we can't believe in any human decency. I also want to make clear that the promotion of depopulation is based on a falsehood. The truth is the European nations saw the problem of over population and responsibly exercised birth control until they had zero population growth and should actually reverse the trend somewhat to maintain their population. It is the third world nations that have refused to be responsible and control the number of children they have in each family. But the globalists are blaming the west for a third world problem as they are giving the third world nations food and aid so they can continue with overpopulation. This mentality is adding to the self-loathing and self-hatred the current generation has about themselves. The same is true about pollution. The European nations and the US saw the problem and solved it with reducing pollution from industries. But the third world nations are not exercising the same responsibility in pollution controls and are actually given a pass by the corporations and bankers so they can utilize their slave labor and keep on polluting the planet. This is all by design to weaken our nation and make other nations economically stronger. But for some reason we are looked at as the bad guy, because even after all they have tried to do to weaken us, we are still prospering as a nation. One of the greatest tragedies of this generation is the US support of bankers and corporations to attack foreign nations with bombs and tanks for their natural resources. This is creating hatred and revenge terrorism against America. And the oil wells that are drilled in those foreign countries are making ruthless leaders rich so they can enslave their women and molest young girls. That is what our military and your tax dollars are paying for. Lobbyists in Washington DC spend $ billions to bribe US politicians to pass laws to go to war so that oil corporations and bankers can become filthy rich. People die for that money, children are abused for that money. Women are enslaved for that money. It is directly connected to our government which is supposed to be a nation 'of, by and for the people'. In fact, the very same corporations have nonprofit foundations that are supposedly supporting women's rights, and the protection of children, while at the same time they are financing the problem! It is an organized criminal enterprise and the leaders seen and unseen in the world, are nothing more than syndicate bosses that are jockeying for more power over the masses. What can we do about these many problems our nation faces? We should stay away from the major cities and urban areas so if they collapse, we don't go down with it. We should live within our means financially and be as debt free as possible. We should learn to grow gardens and be self-sufficient in case there is an economic downturn. We should have the tools and supplies to survive disasters and a variety of collapses. Start with enough for one week and build from there according to your financial ability. We should have an evacuation plan in case of a disaster, terrorism, nuclear war or military invasion or the onslaught of roving bands of thieves. We should find likeminded friends and family to share ideas, meetings and joint projects. We should stop all political activity, but continue to vote if you like, and never say in public what you stand for or what you are against. Speaking our mind in public is no longer a safe right, it is an act of suicide since we have been taken over already and we're no longer a free nation. We should save up a little gold and silver to use as bartering for goods in a possible collapse or as a hedge against hyperinflation, which is highly likely to take place. We must learn to live without electricity since our nation is extremely vulnerable to a national power grid collapse, which could last for months or longer. We should develop options for our lives so we can adapt to what happens in the future. The Amish survived for hundreds of years in America by not getting involved in politics, we can do the same in our own way. If we were to start up a patriot movement to change things politically with the hope of 'taking back our nation', the enemy has a counter move for every move we would make. And in the end our actions would be futile and a total waste of time, and many would be killed or end up in prison and families break up. But, the enemy has no counter move - if we're not playing the game. The only strategy that will work long term is to disengage from the world system as much as possible and let evil destroy itself. I am going to describe what the enemy has done and then offer the solution. They say we must bus our children for racial equality. But I say busing has been a total failure and we should let children go to the school in their own neighborhoods. They say we must be tolerant of gays, but I say homosexuality is a fetish and no fetish should be forced openly on the public which is contrary to the social norms. Gays push tolerance but they themselves are not tolerant of the traditional families that deserve to protect their future. They tell us we must spy on our own people and record their communications for decades to come. I say stop all violations of privacy against the people and stop allowing the spy tyrants to take part in unconstitutional acts. They tell us we need to give foreign aid to nations. But I say we should put America first and stop all foreign aid, especially since we are $23 trillion in debt and need to pay that off first. They tell us we must allow more millions of foreigners in our nation. But I say we need to stop the influx of foreigners and let the other countries take care of their own people. The government should enforce the laws on the books and fine employers that hire illegals, so the illegal hiring stops and the foreigners then have no incentive to come into the country. If that was done illegal aliens would leave our country immediately. They tell us we must be the global cop and send our men to fight in foreign countries. But I say we should expose any war for profit that ends up killing our men. We should bring our soldiers home to defend our own borders. A war that makes the military industrial complex wealthy is the highest form of unethical and immoral activity and must be exposed as murder. I believe we are entering the dawning of a new day when our nation will have a new resurgence of patriotism to defend our Constitutional Republic. I am convinced that our nation will endure, our culture will endure and our people will endure, because when a people boldly follow truth and defend the innocent - mighty forces will come to their aid and destiny will be on their side! Thank you."

(Speech by Michael Faris in the new book "The Patriot Rebellion", chapter 18 This book is not yet available. I have two books available on Amazon as E books : Project Genocide and Earth on Fire, under auhor G.Lyndon Eaton)
---
RMN is an RA production.
The only pay your RMN moderators receive
comes from ads.
Please consider putting RMN in
your ad blocker's whitelist.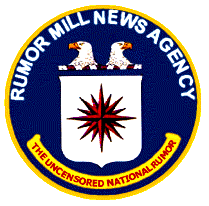 Serving Truth and Freedom
Worldwide since 1996

Politically Incorrect News
Stranger than Fiction
Usually True!
---
Click Widget
or Click Here to contribute.
---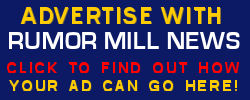 ---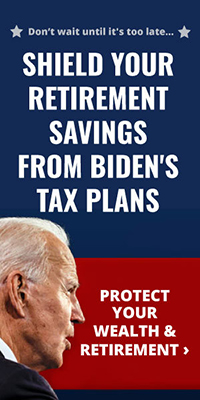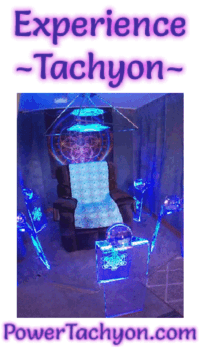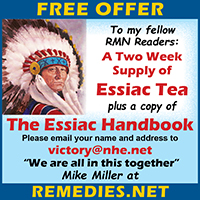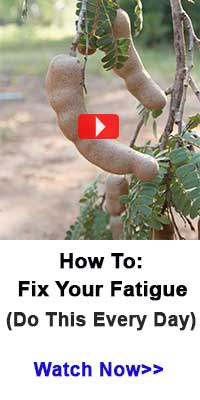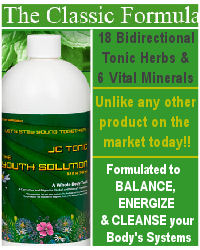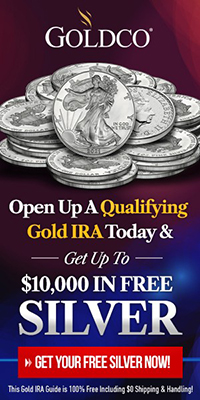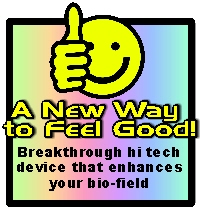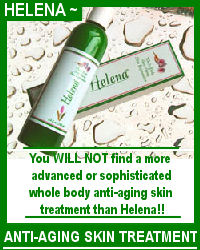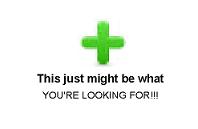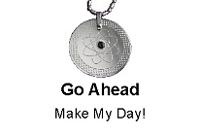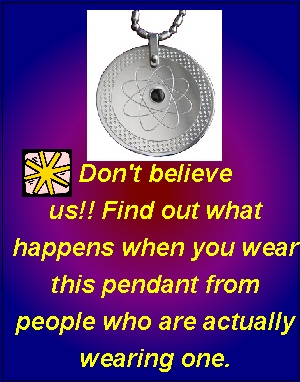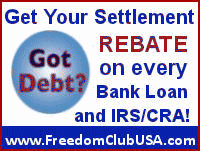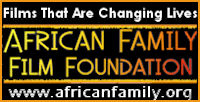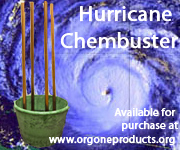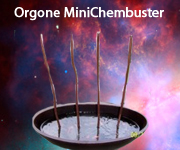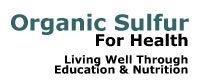 ^


AGENTS WEBPAGES



Provided free to RMN Agents