RMN is Reader Supported

Our Goal for
JAN 6 - FEB 5:
$1500


Click Widget
or Click Here to contribute.
---
Checks & Money Orders:
Raye Allan Smith
P.O. Box 95
Ashtabula, OH 44004
---
Users Online:
77
---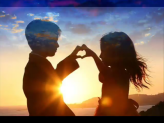 Dewitt Jones' Video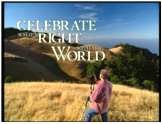 "Celebrate What's Right
With The World"
---
"When the
Starships Fly!"
---
The Theme for The Obergon Chronicles
---
The Obergon Chronicles ebook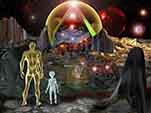 ---
RUMOR MILL
NEWS RADIO
---
CGI ROOM
Common Ground
Independent Media
---
WHAT ARE
THE FACTIONS?
---
THE AMAZING
RAYELAN ALLAN
---
BIORHYTHMS
---
LOTTO PICKS
---
OTHER WAYS TO DONATE
---
---
---


RUMOR MILL NEWS AGENTS WHO'VE BEEN INTERVIEWED ON RUMOR MILL NEWS RADIO
______________

NOVEMBER 2008



Kevin Courtois - Kcbjedi

______________



Dr Robin Falkov


______________



Melinda Pillsbury Hr1




Melinda Pillsbury Hr2


______________



Daneen Peterson


______________



Daneen Peterson


______________

Disclosure Hr1


Disclosure Hr2
______________

Scribe
______________

in_PHI_nitti
______________

Jasmine Hr1
Jasmine Hr2
______________

Tom Chittum Hr1
Tom Chittum Hr2
______________

Kevin Courtois
______________

Dr Syberlux
______________

Gary Larrabee Hr1
Gary Larrabee Hr2
______________

Kevin Courtois
______________

Pravdaseeker Hr1
Pravdaseeker Hr2
______________

DECEMBER 2008

Tom Chittum
______________

Crystal River
______________

Stewart Swerdlow Hr1
Stewart Swerdlow Hr2
______________

Janet Swerdlow Hr1
Janet Swerdlow Hr2
______________

Dr. Robin Falkov Hr1
Dr. Robin Falkov Hr2
Dr. Robin Falkov Hr3

JANUARY 2009 ______________

Patriotlad
______________

Patriotlad
______________

Crystal River
______________

Patriotlad
______________

Dr. Robin Falcov
______________

Patriotlad

FEBRUARY 2009



Find UFOs, The Apocalypse, New World Order, Political Analysis,
Alternative Health, Armageddon, Conspiracies, Prophecies, Spirituality,
Home Schooling, Home Mortgages and more, in:
Rumor Mill News Reading Room, Current Archive


Political Change In Israel Could Change Middle East Strategy
Posted By: RobertS
Date: Friday, 22-Nov-2019 20:10:20
www.rumormill.news/111397
In addition to Lymerick's post livestream: "BREAKING - Israel Begins Mass Slaughter of Palestinians in #Gaza"
http://www.rumormillnews.com/cgi-bin/forum.cgi?read=111189

There is this here from Moon Of Alabama -- https://www.moonofalabama.org/ about the sudden political change in Israel could change some Middle East strategy concerning the Palestinians, Saudi Arabia, and Qatar. It appears to be coming to the choice of designation of who is or who is not the terrorist, in the ongoing propaganda which shows nothing has changed in the Middle East policy of past years.

The course of action adopted seems to be to divide the Palestinians, so that they lose power. But, this course of action could also draw into the circle other 'players' to the conflict, depending on the outcome of the Israel politics. In an election there, who would have the most voting power, to keep Israel from being divided themselves? The power of financing is a tool when politics is propaganda. Especially in covert interests, where people can be persuaded of the abilities of their government, and it is essential to authoritarian rule.

Who really is doing what to who in the Middle East?


November 13, 2018


The Short War With Gaza Exposed Israel's Weakness – Updated


https://www.moonofalabama.org/2018/11/short-conflict-with-gaza-exposes-israels-weakness.html
Updated below
---
Last week a ceasefire was agreed upon between Palestinian factions in Gaza and Israel:
The aim of the change, in a plan mediated by Egypt and with money supplied by Qatar, is to provide much-needed relief for Gaza, restore calm on the Israeli side of the border and avert another war.
On Sunday night Israeli special forces broke the ceasefire by invading Gaza under disguise. Such incursions happen quite often but are usually left unreported. The invaders wore civilian clothing and some were cloaked as women. Their cars arrived at the house of a local Qassam commander but suspicious guards held them up. A firefight ensued in which 7 Palestinians and 1 Israeli officer were killed. It is not clear what the intent of the Israeli raid was. A car left behind held what appeared to be surveillance equipment. The intruders fled back to Israel.

It is likely that rivalry within the Israeli government was behind this provocation:
[T]he perception that Israel, by allowing the fuel and cash shipments into Gaza, was paying off Hamas set off acrimonious wrangling between two rival right-wing members of Israel's security cabinet.
Earlier Sunday, Education Minister Naftali Bennett called the cash infusion "protection money." Defense Minister Avigdor Lieberman accused Mr. Bennett of having supported such payments and of having opposed in recent weeks the more aggressive military reprisals against Hamas that Mr. Lieberman favored.
...
By night's end Mr. Netanyahu had cut short his trip [to Paris] and was flying back to Israel in response to the Gaza hostilities.
Did Lieberman order the incursion to undercut Netanyahoo ceasefire and his rival Bennet?

<----------------->
Update Nov 14, 10:00 UTC
Israel's Defense Minister Avigor Lieberman just resigned and called for new elections. He gives the Qatari money which Netanyahoo allowed to go to Gaza and yesterday's ceasefire as reason for his disagreement with Netanyahoo.
Netanyahoo had planned the earlier ceasefire with Gaza to split Gaza under Hamas from the Palestinian Authority under Abbas in the West Bank. Yesterday the Saudis handed another chunk of money to Abbas to counter the money Qatar gave to Hamas in Gaza.
This splitting of the Palestinians is an intended part of the Kushner plan.
Lieberman disagrees with it. He is the super hawkish John Bolton in this game, overtaking Netanyahoo on the far far right.
Netanyahoo wants to avoid an early election. His Likud party just lost seats in local elections and he is afraid of a campaign that would play out over Gaza and his newly dovish stand over the latest conflict.

But with only a two seat majority in an unstable coalition Netanyahoo will have trouble to hold on.
Just as I wrote the above update, Naftali Bennett, the leader of the rightwing religious Jewish Home party, demanded to be made Defense Minister. Netanyahoo will dislike this. He does not want to give Bennet such a high profile job. But Bennett will resign and bring the coalition down if he does not get his will.
<---------->

November 14, 2018


Netanyahoo's Likely Fall Destroys Trump's Middle East Strategy


https://www.moonofalabama.org/2018/11/netanyahoo-might-fall-and-trumps-middle-east-strategy-with-him.html
The political upheaval in Israel is a problem for the White House and its Middle East plans.
Today Israel's defense minister Avigor Lieberman resigned and called for new elections. He disagreed with prime minister Netanyahoo over the renewed ceasefire in Gaza.
Netanyahoo had worked towards the earlier ceasefire to split Gaza under Hamas from the Palestinian Authority in the West Bank under Mahmoud Abbas. That split is along the ideological line of the larger split in the Middle East between Qatar and Turkey as the supporters of the Muslim Brotherhood and the absolute rules like the Saudi clown prince Mohammad bin Salman. Qatar is now financing Hamas in Gaza while the Saudis prop up Abbas.

This splitting up of the Palestinians is an intended part of the Jared Kushner 'peace' plan for the Middle East. The Palestinians shall no longer be recognized as a people but must be splintered into small local groups without a common identity who can then be more easily suppressed.
Lieberman seems to disagree with this plan. He wants to wage war against Hamas and defeat it. Any such attempt would of course reunite the Palestinians. But there is a loud constituency in the Zionist population that supports Lieberman's way.
<------------------>



-------------------------------------------------------------------------------------------------------------------------------------------------
---
RMN is an RA production.
The only pay your RMN moderators receive
comes from ads.
Please consider putting RMN in
your ad blocker's whitelist.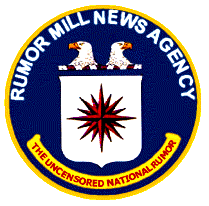 Serving Truth and Freedom
Worldwide since 1996

Politically Incorrect News
Stranger than Fiction
Usually True!
---
Click Widget
or Click Here to contribute.
---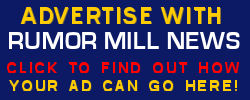 ---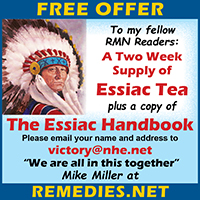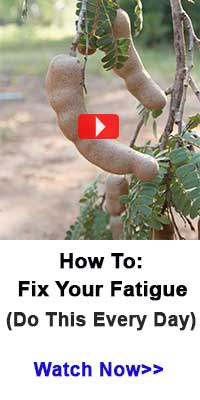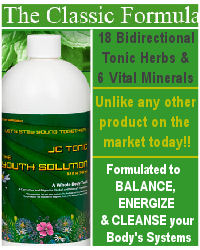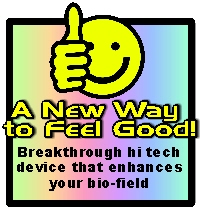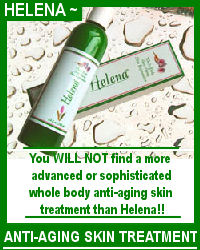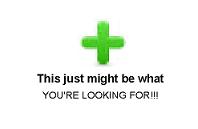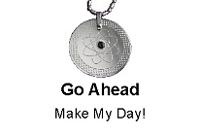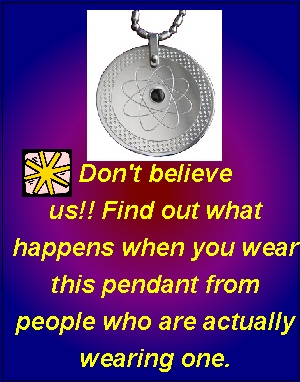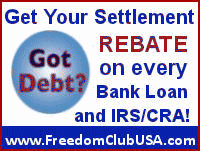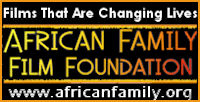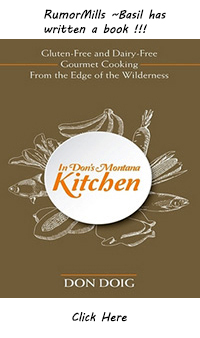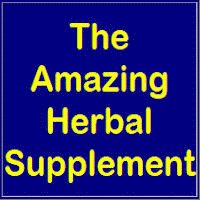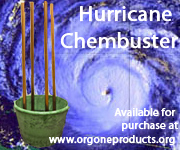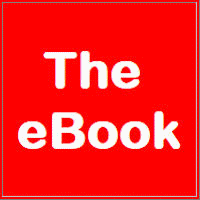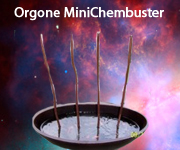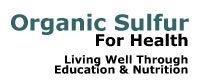 ^


AGENTS WEBPAGES



Provided free to RMN Agents